Kapiti Kitchen Website Back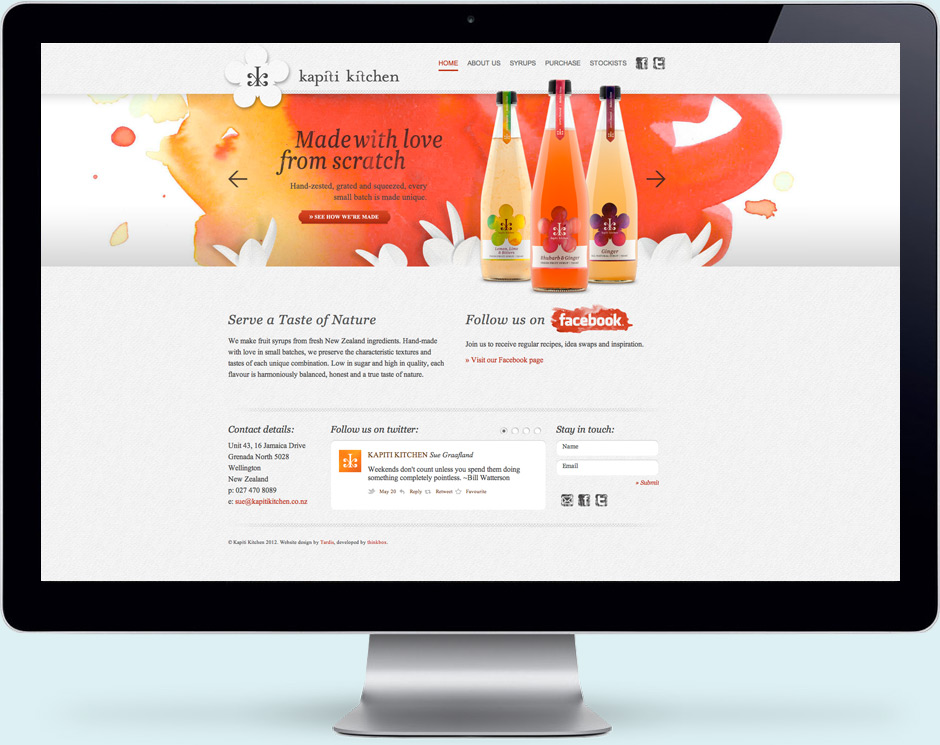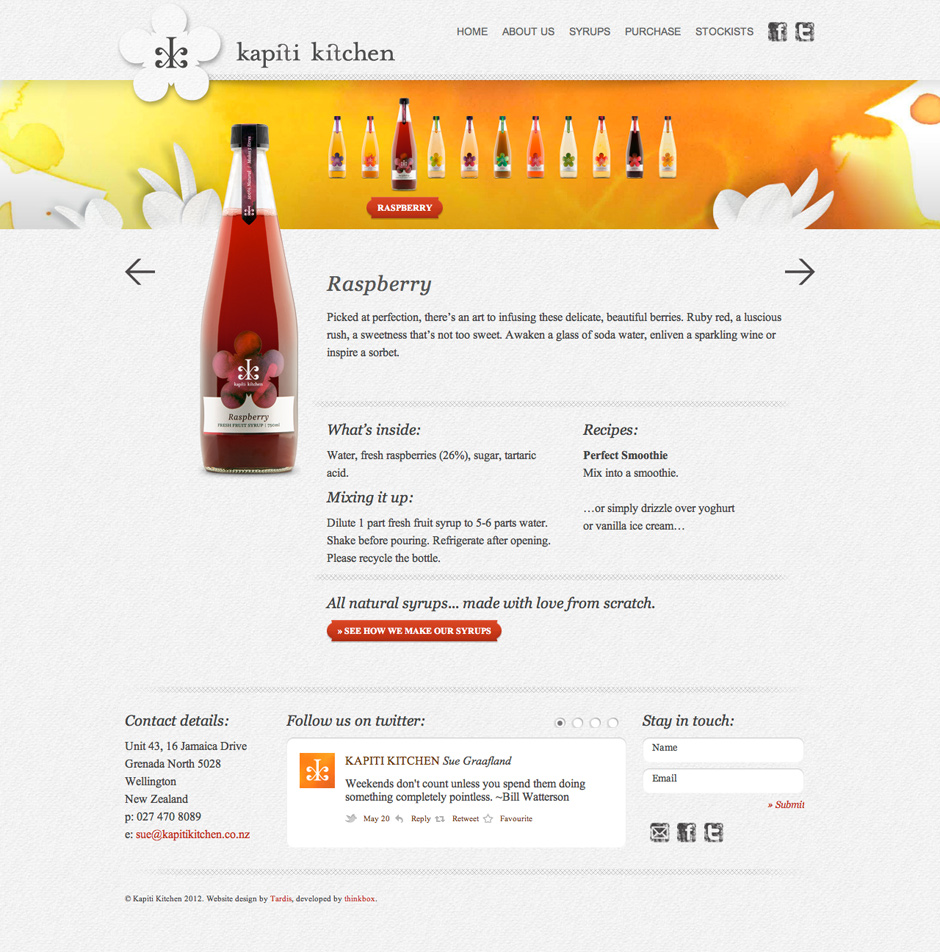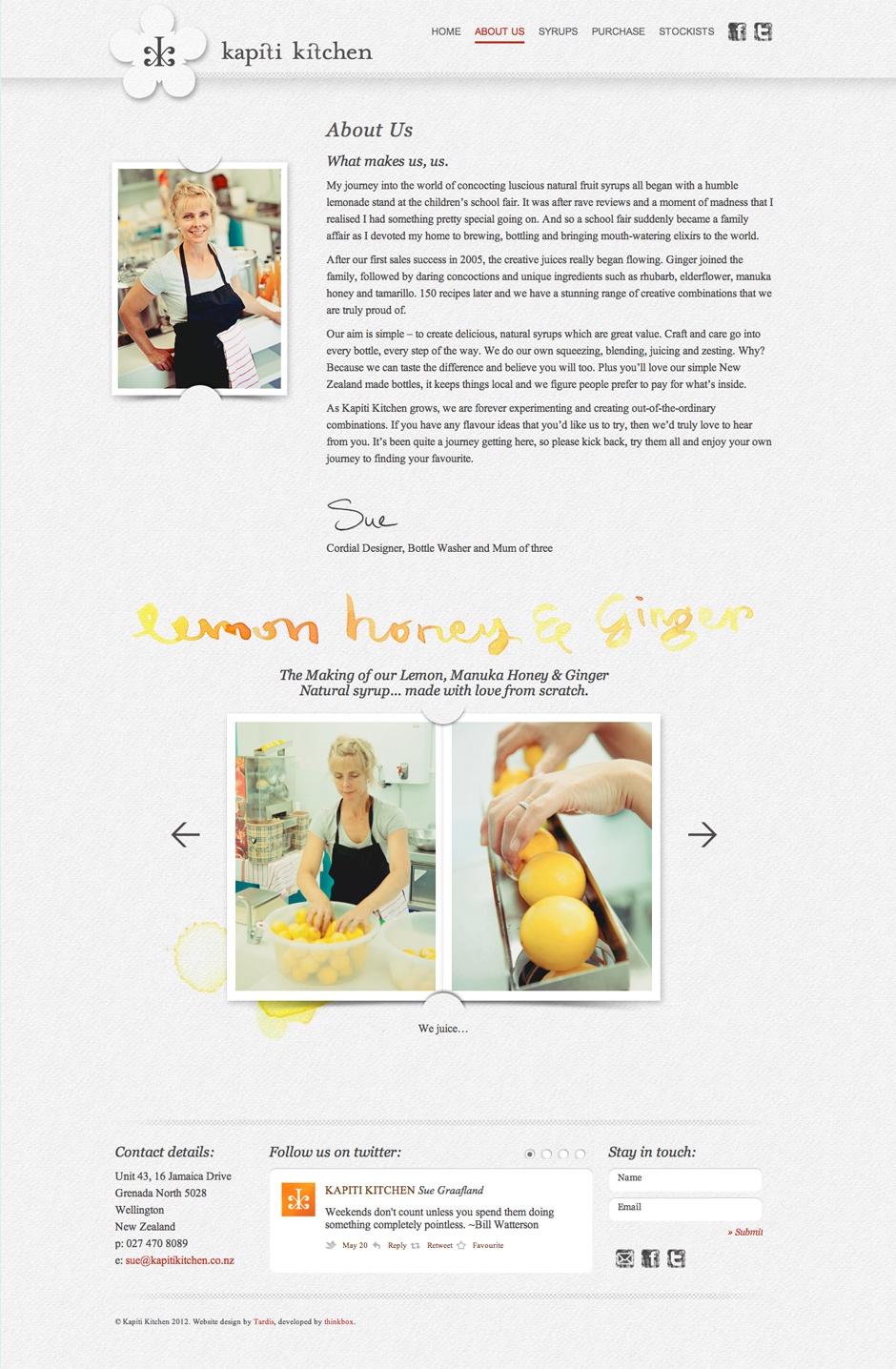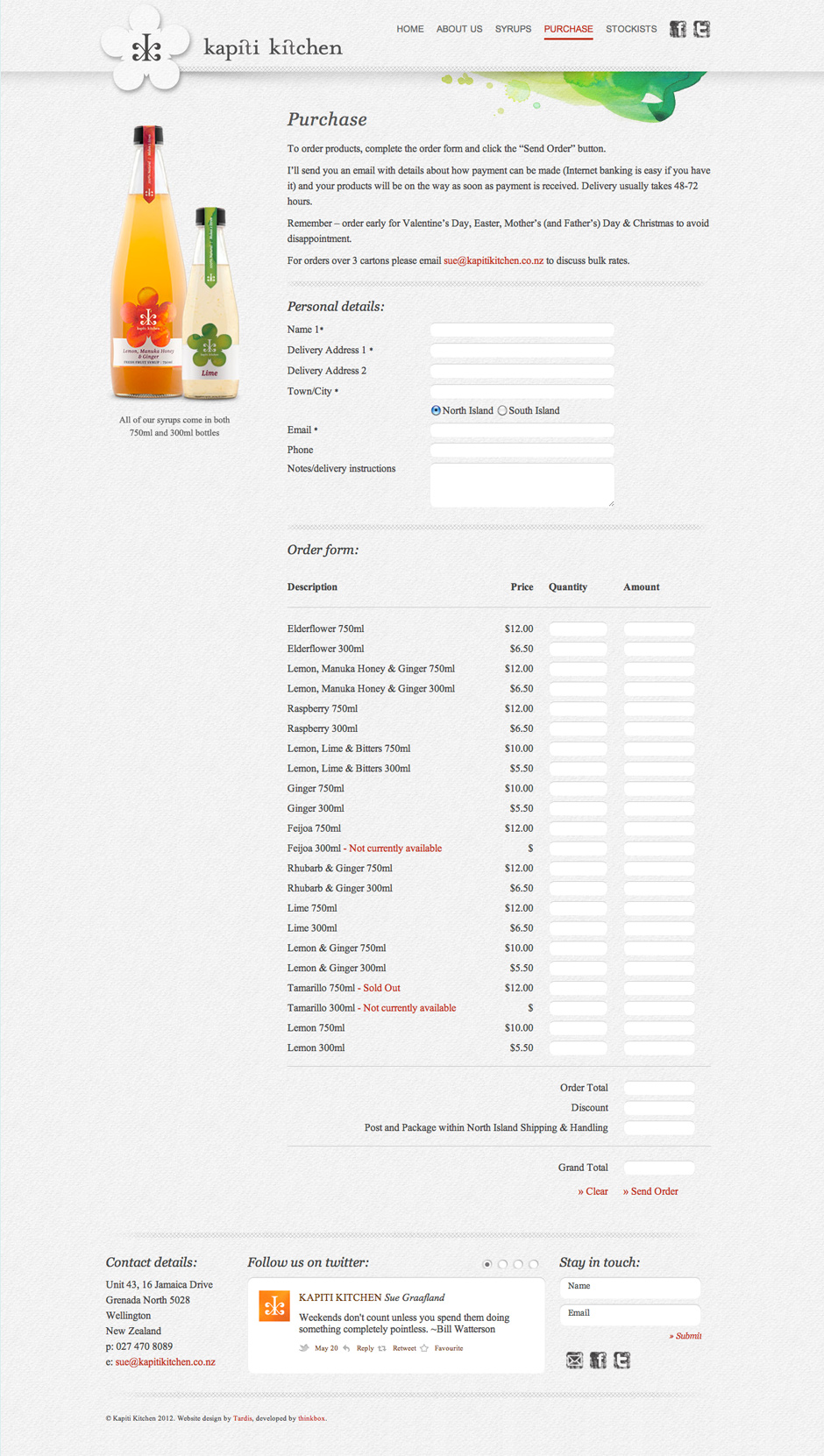 VISION:
Extend the reach of Kapiti Kitchen with a vibrant online presence.
PATH:
The launch of the new Kapiti Kitchen brand gave us the opportunity to take the new brand online and give people the chance to order products direct. The main aim of the site was to educate visitors about their deliciously crafted range and get fans of Kapiti's cordials to stay connected via facebook and Twitter. Working closely with owner Sue Graafland, we teamed up with a talented copywriter and web developer to bring Kapiti Kitchen to life online.
OUTCOME:
Built using WordPress to make content updates easy, the new website and online platforms are helping the brand reach out to its fast growing customer base.
OUR PART:
Online Plan and Design; Ongoing Brand Collaborators. Site development by Thinkbox.