Le Cordon Bleu Website Back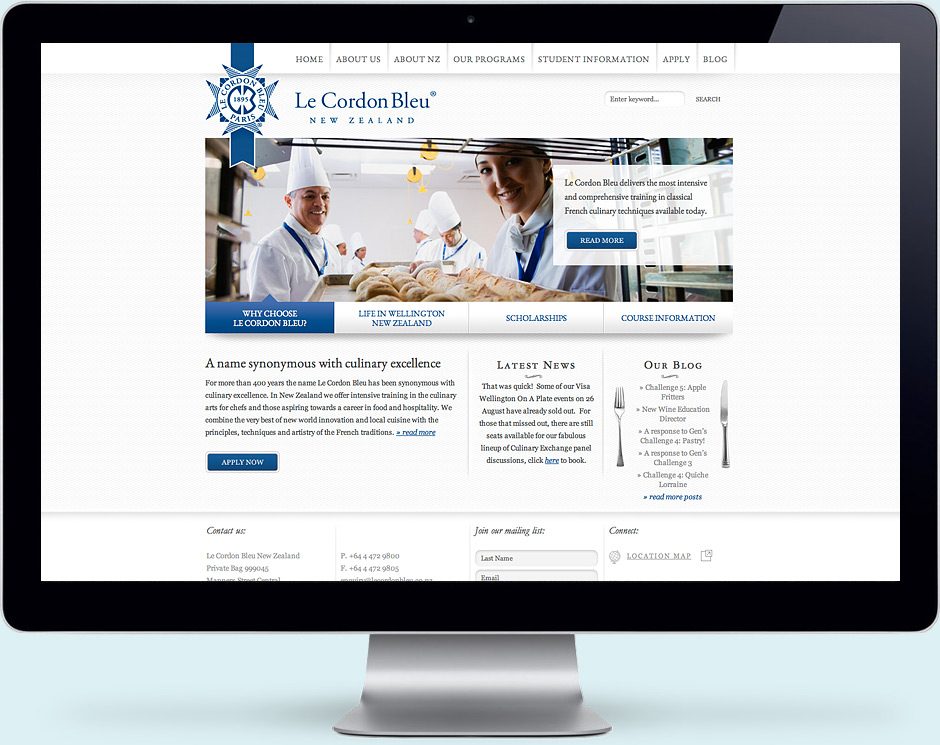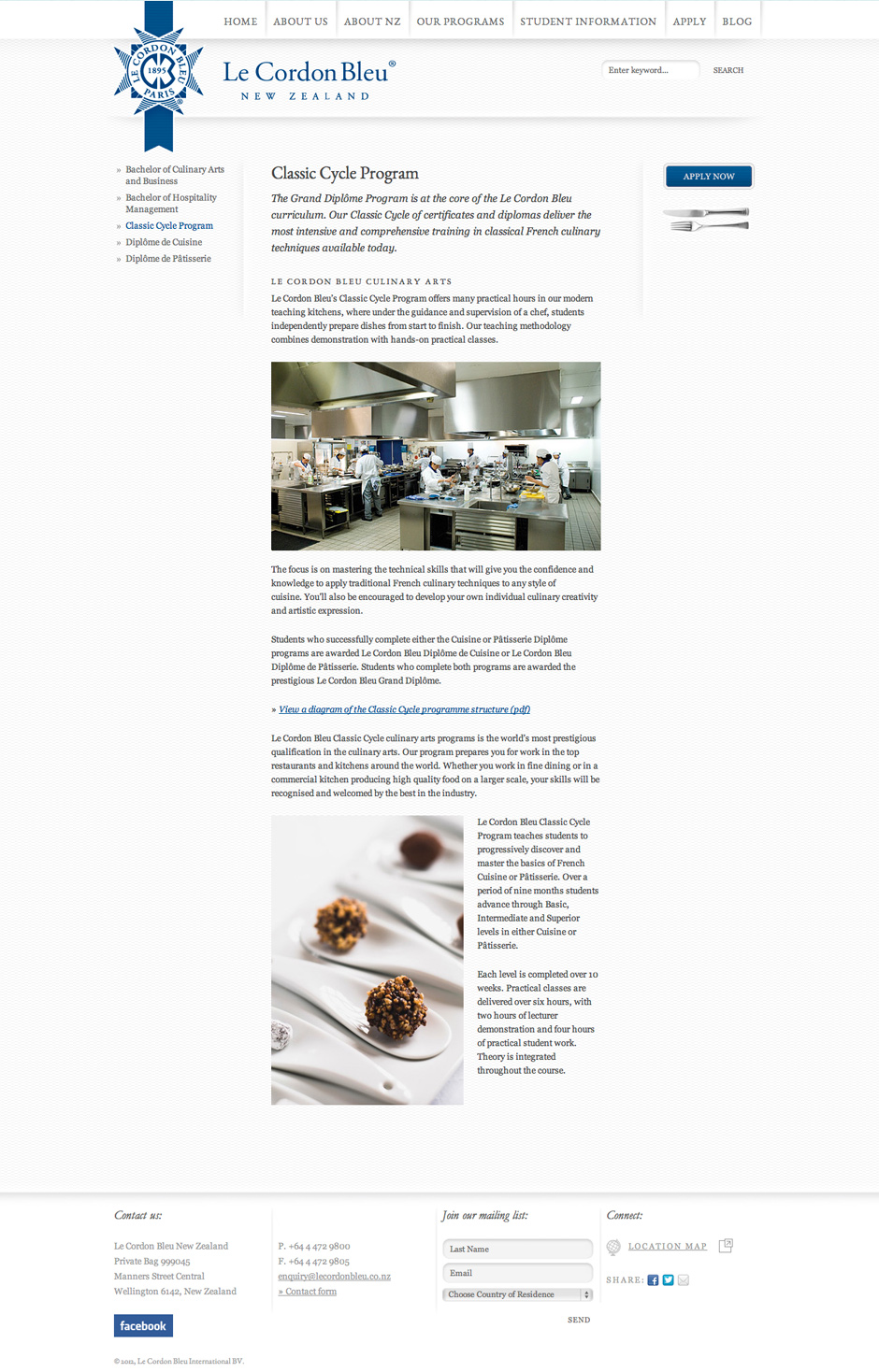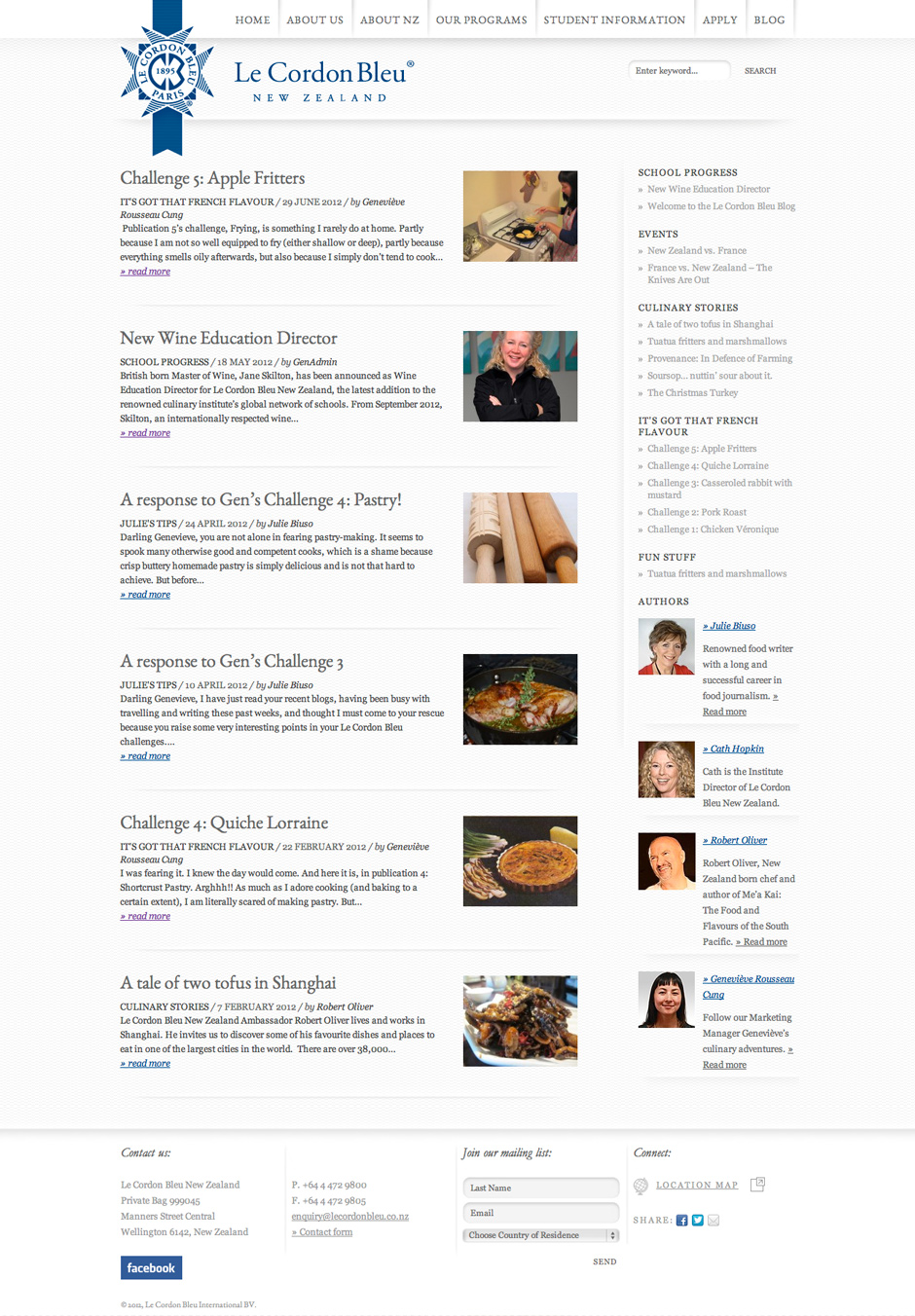 VISION:
Deliver a website solution that will engage and attract students from all over the world to New Zealand to study at Le Cordon Bleu.
PATH:
Translating the Le Cordon Bleu brand experience into the online environment was always going to be a challenge – unfortunately online smell and taste-o-vision are yet to be invented. The site also had to act as an enrolment gateway. Equipped with a larder full of smart and elegant design elements, and a large slice of beautifully crafted photography and copywriting, we cooked up a digital recipe fit for this international culinary institution, all the while ensuring it had a strong flavour of New Zealand.
OUTCOME:
A WordPress platform means the team at Le Cordon Bleu have full control of their content and the ability to engage with visitors and potential students via their blog and facebook.
OUR PART:
Website Design.