21 Things Campaign for HPV Vaccines Back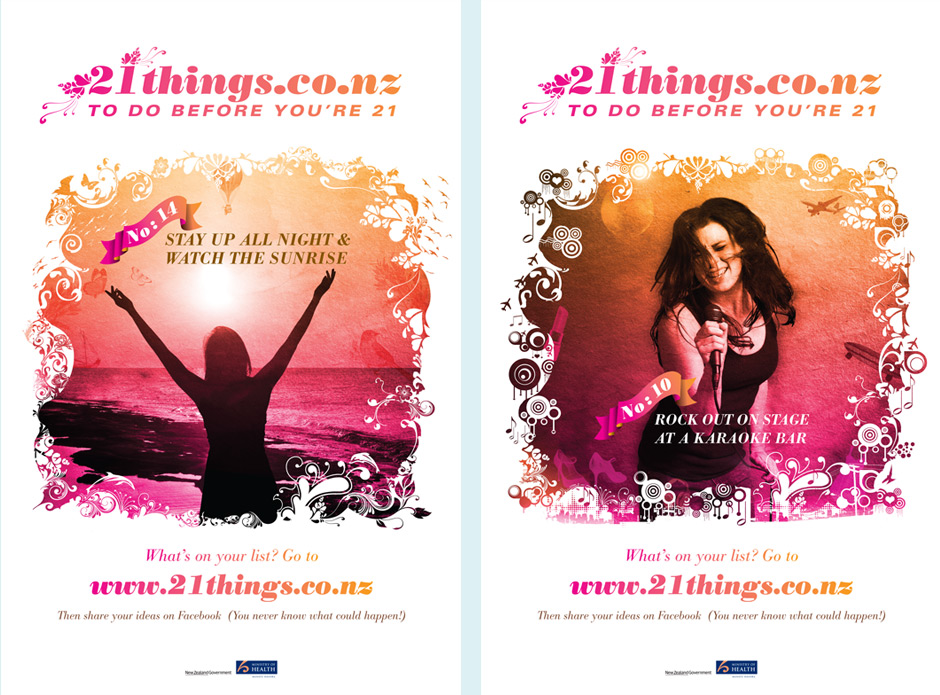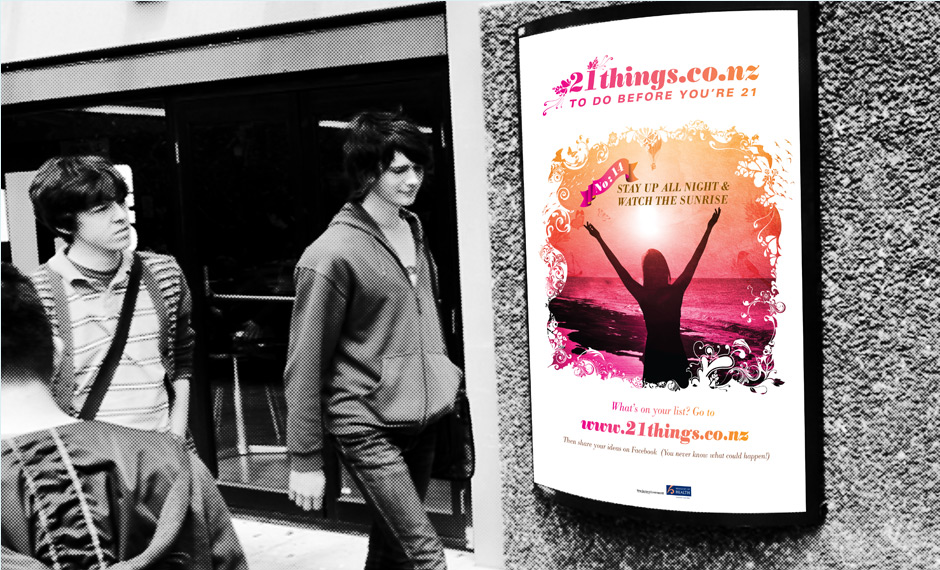 VISION:
Get young women to go and get their free HPV Vaccines.
PATH:
Having collaborated on the overarching HPV campaign, the goal of this tactical campaign was to specifically get young woman eligible for the free vaccines to have them before they turn 21. The team at GSL Network had formed a strategy and brainstormed ideas, coming up with the idea of 21 Things – an online competition designed to draw the target audience to the HPV website to enter a competition, learn about the HPV vaccine program, and ultimately go and get their vaccines. Our job was to develop an upbeat campaign to appeal to vibrant young women. Working with writer Chrissy Pettman we came up with a suite of campaign materials to appear online, in print and outdoors. Together with a well thought out PR strategy the campaign worked a treat.
OUTCOME:
The campaign connected with its audience and the competition was a success, resulting in a marked increase in the uptake of the free vaccination offer by our target group.
OUR PART:
Campaign Concepts; Art Direction and Design; Campaign Production and Management.