Silverdale Website Back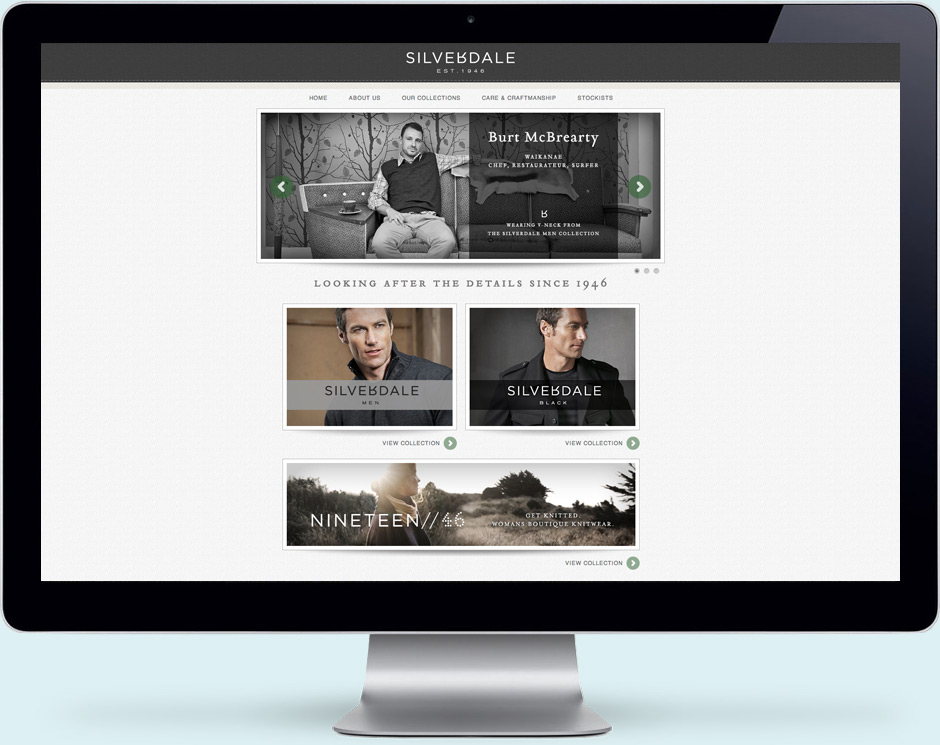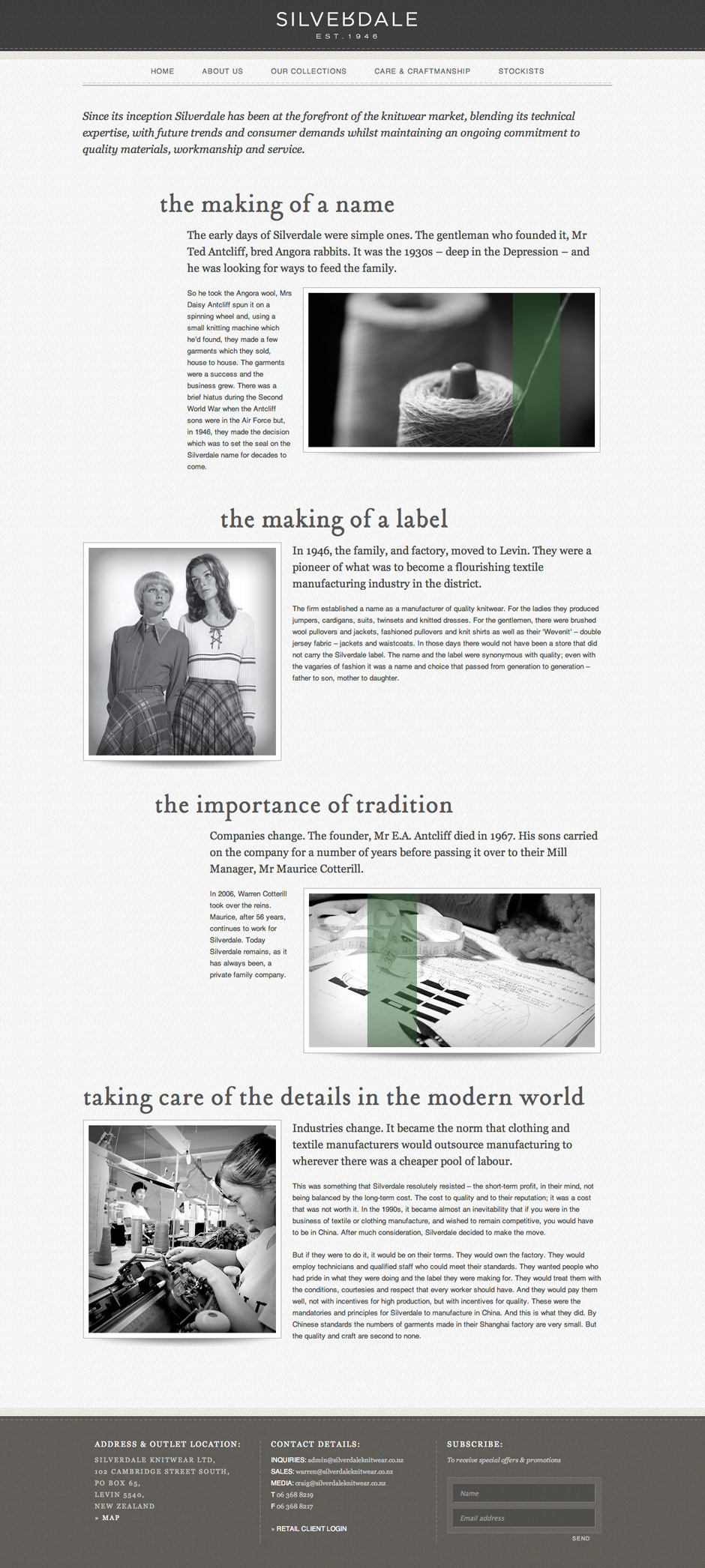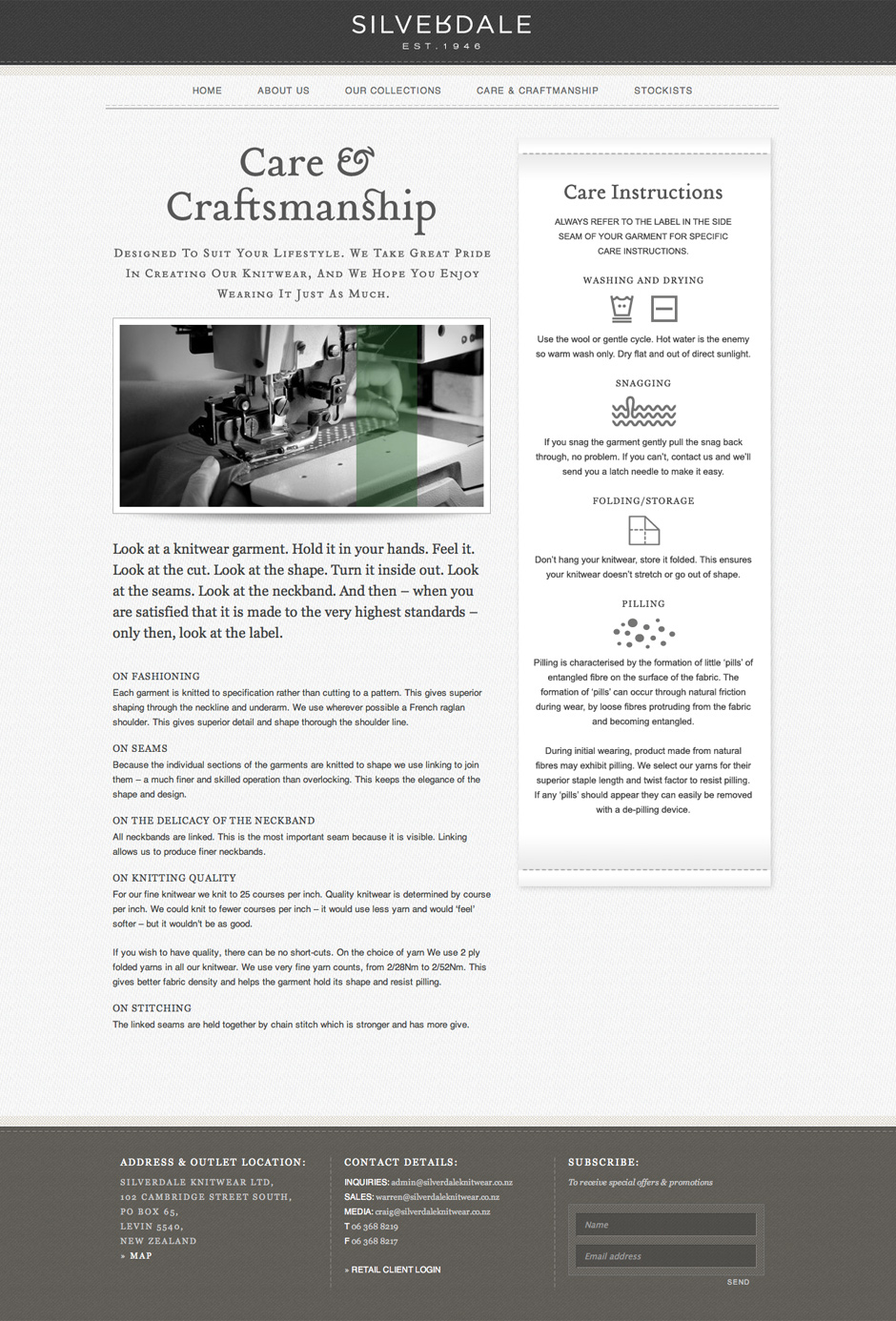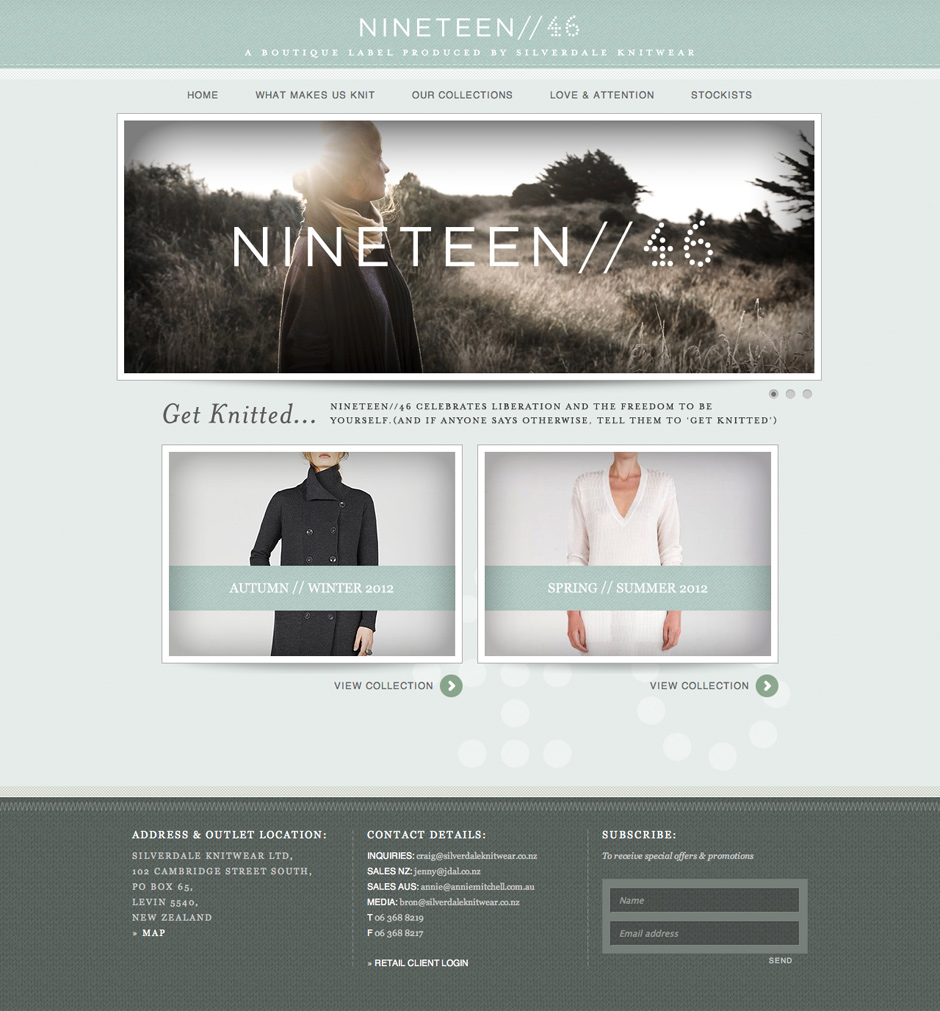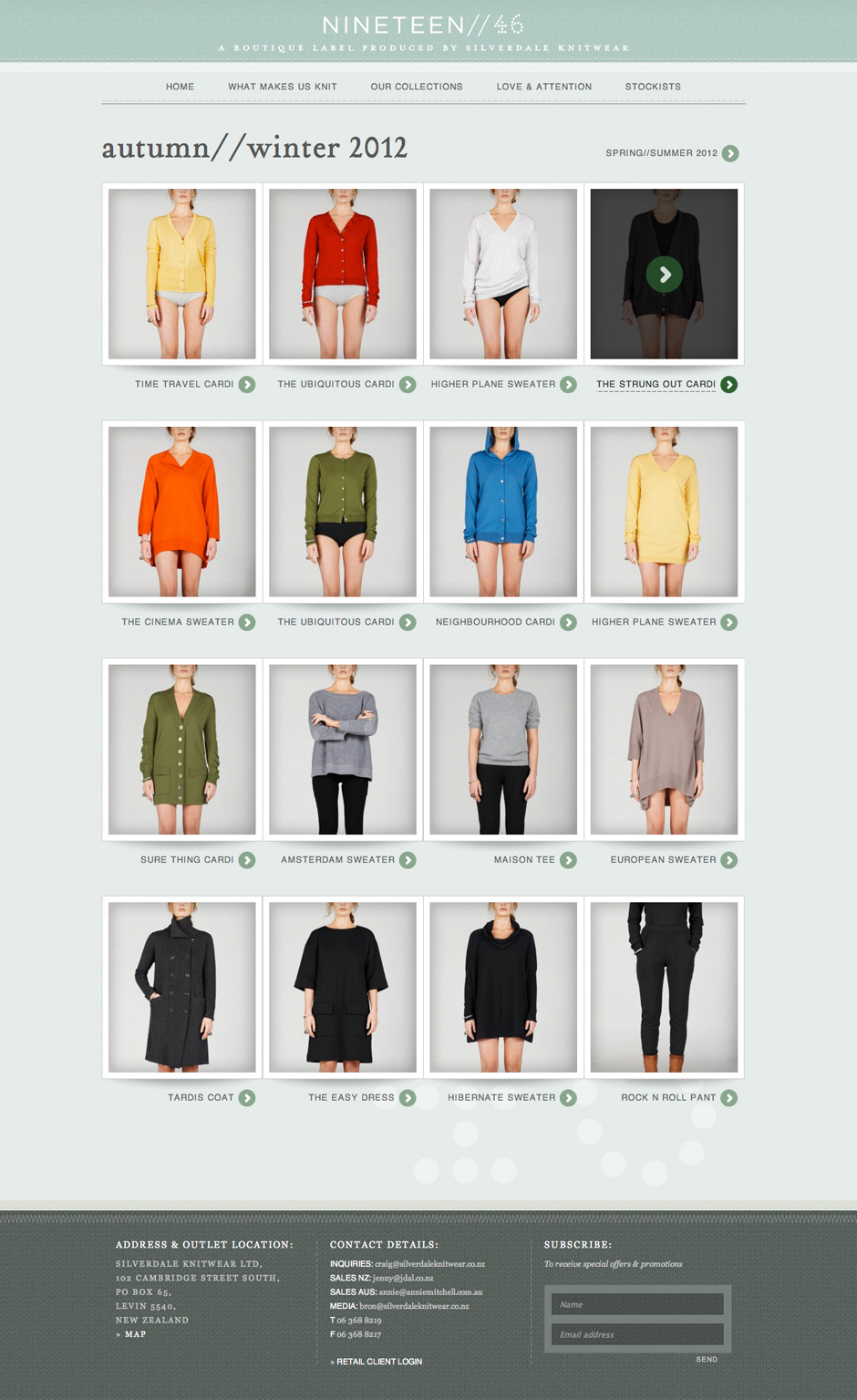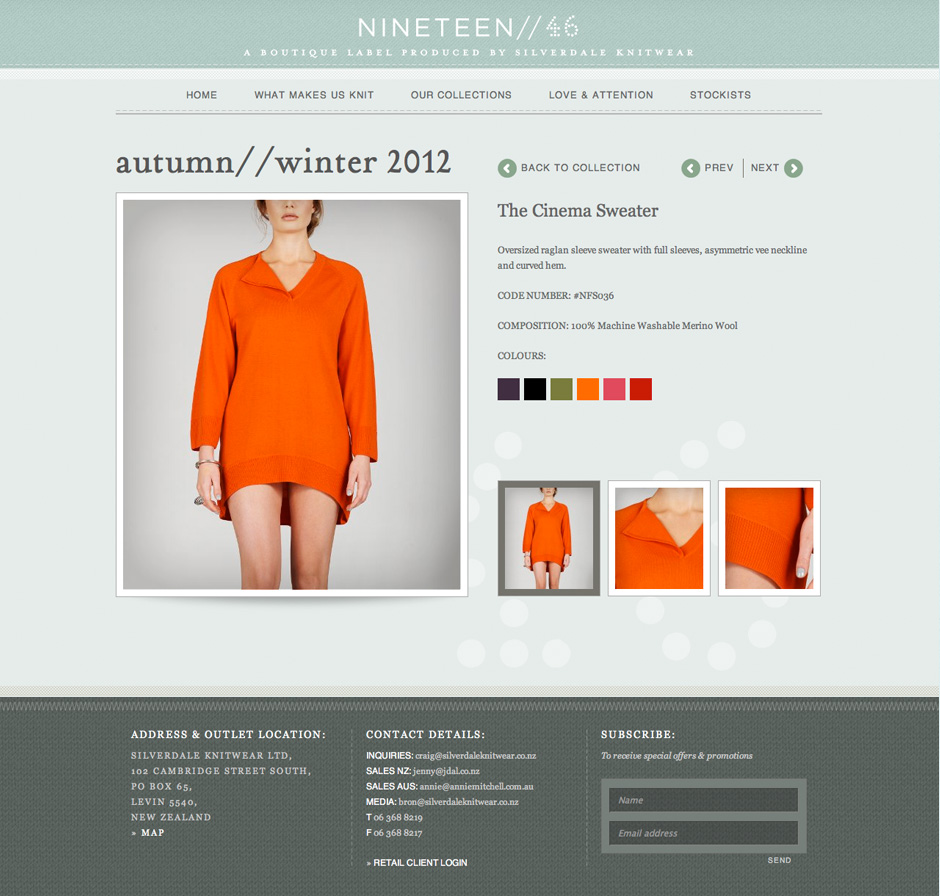 VISION:
Create a website that reflects and celebrates Silverdale's devotion to detail and gives visitors the chance to explore the brand's collections.
PATH:
Once the brand development project for Silverdale and Nineteen//46 was complete, CEO Warren Cotterill turned his attention to the web. His digital objectives were as smart and detailed as the range of knitwear produced by his company. A visit to the Silverdale website needed to give users an authentic brand experience and articulate the why's and where's of the brand. It also needed to be a comprehensive online catalogue, presenting and detailing the entire season's ranges. Finally, the site needed to be built with a strong future focus, paving the way for an extensive online shopping and ordering system.
OUTCOME:
Built using a WordPress platform the site allows the team at Silverdale to manage  and update information on their collections themselves. Visitors are able to easily navigate through the elegantly crafted stories and collections in a visual environment fitting to the brand.
OUR PART:
Digital Strategy; Website Design.