Escarpment Estate Website Back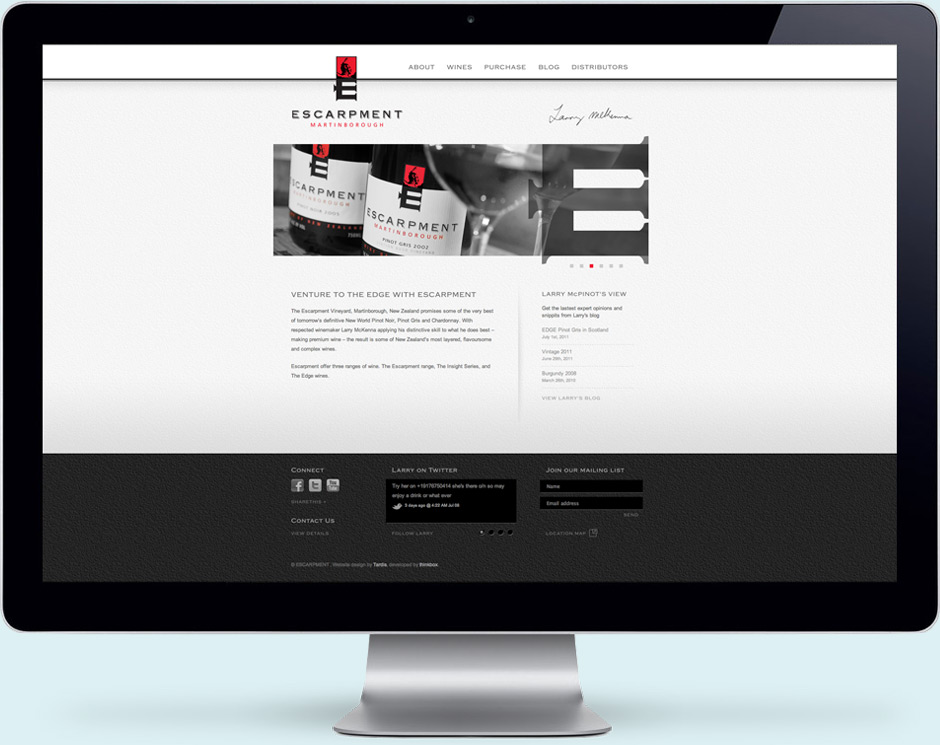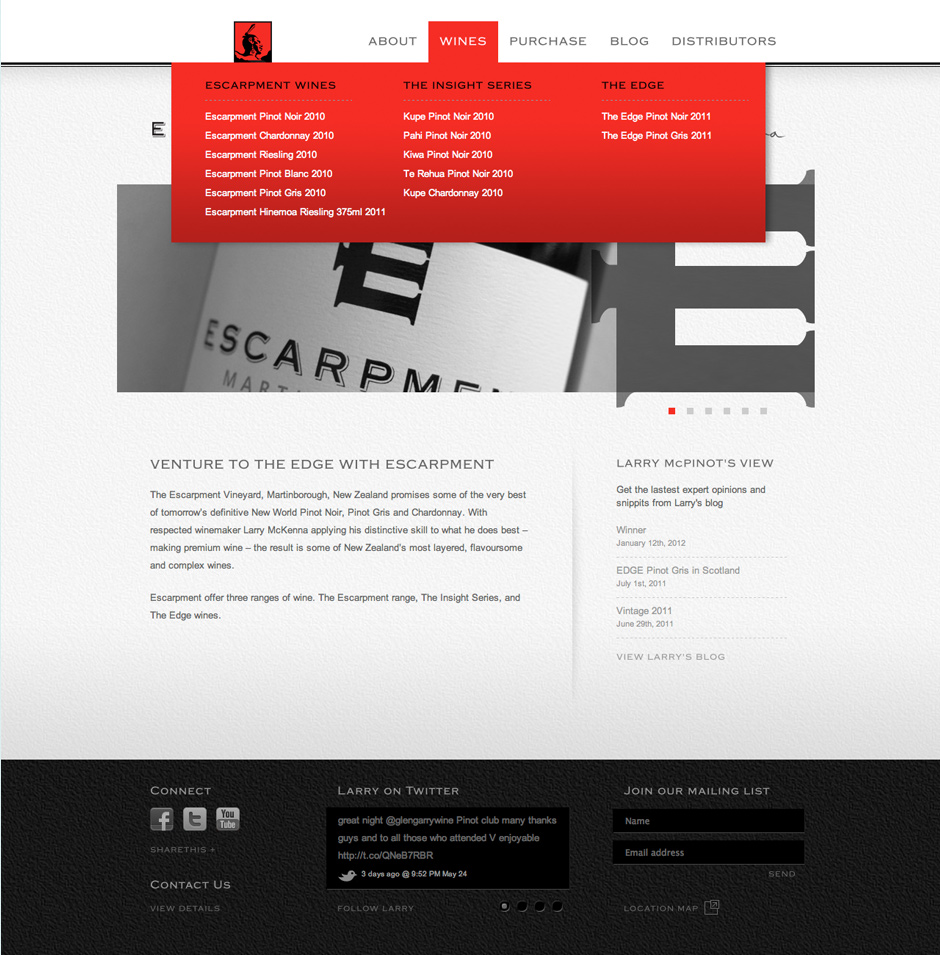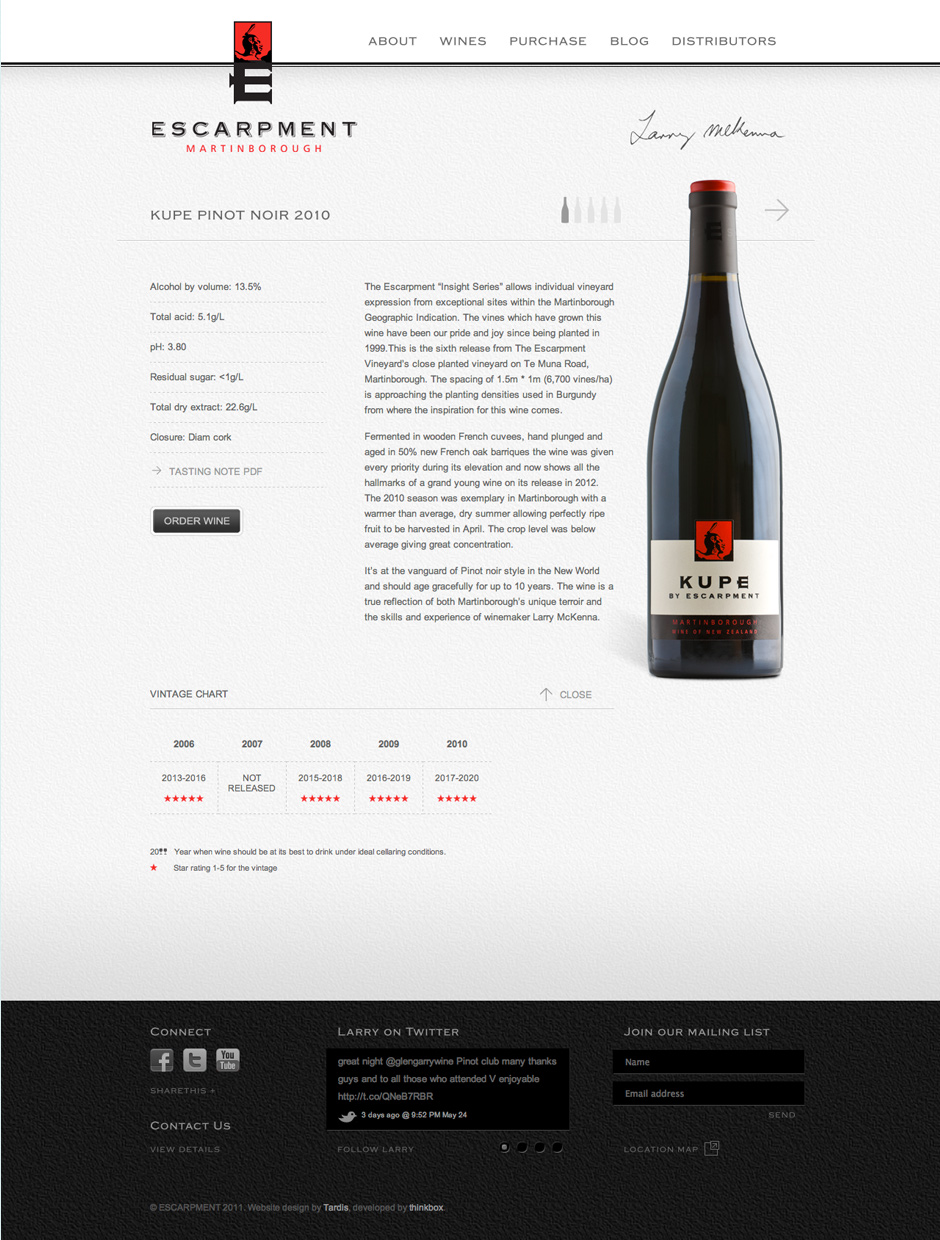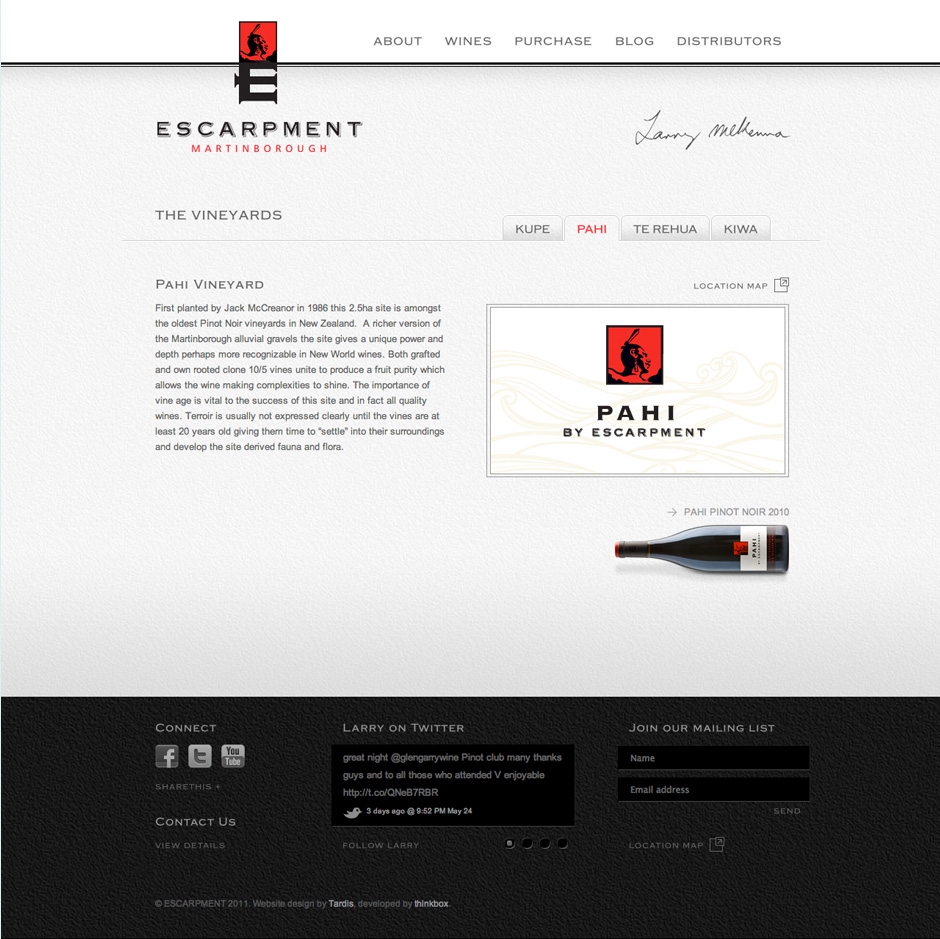 VISION:
To develop a new website and social media platform to drive direct online sales.
PATH:
The Escarpment website was created primarily to be an online store, but we also saw it as an opportunity for visitors to experience the Escarpment brand in a digital medium. A fitting balance of bold and sophisticated, the resulting look has also been applied to Escarpment's YouTube channel and Twitter feed. Building the site on a WordPress platform has meant Larry at Escarpment can easily manage and update his sales, vintage details and news himself.
OUTCOME:
The Website has experienced increased traffic flow and a greater number of online orders. 
OUR PART:
Online Plan and Design. Site development by Thinkbox.