Dreamcast Back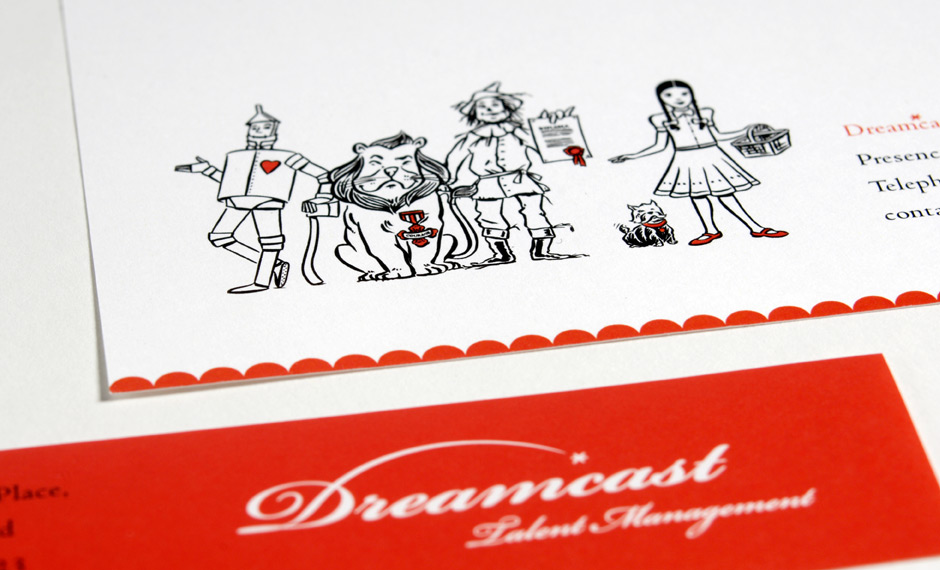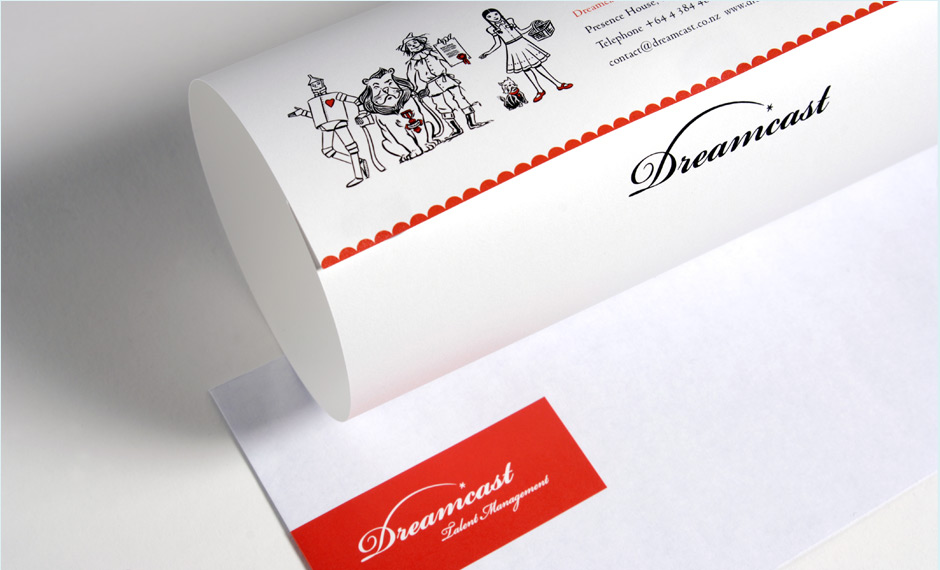 VISION:
Help launch a new kind of talent management agency, one with real heart.
PATH:
Dreamcast manage talent for film, television and advertising. They wanted to fill their books with talented people who possessed brains, courage and heart.  We decided this approach was embodied in the characters of The Wizard of Oz. So we had them illustrated with a theatrical flamboyance and featured them across the Dreamcast stationery, signage and website. Combined with some clever copywriting, the brand is just the thing for people in the business of making dreams come true.
The charm of the brand and proposition enticed just the kind of new talent they were looking for and helped them start to build a vibrant and viable management business.