Bell Bird Bay Website Back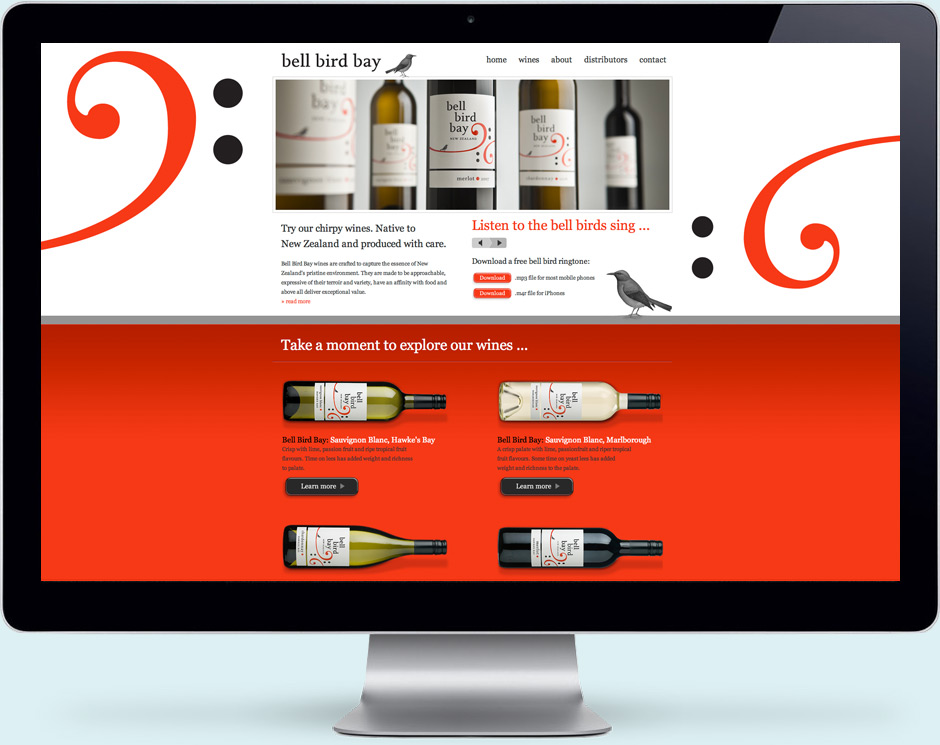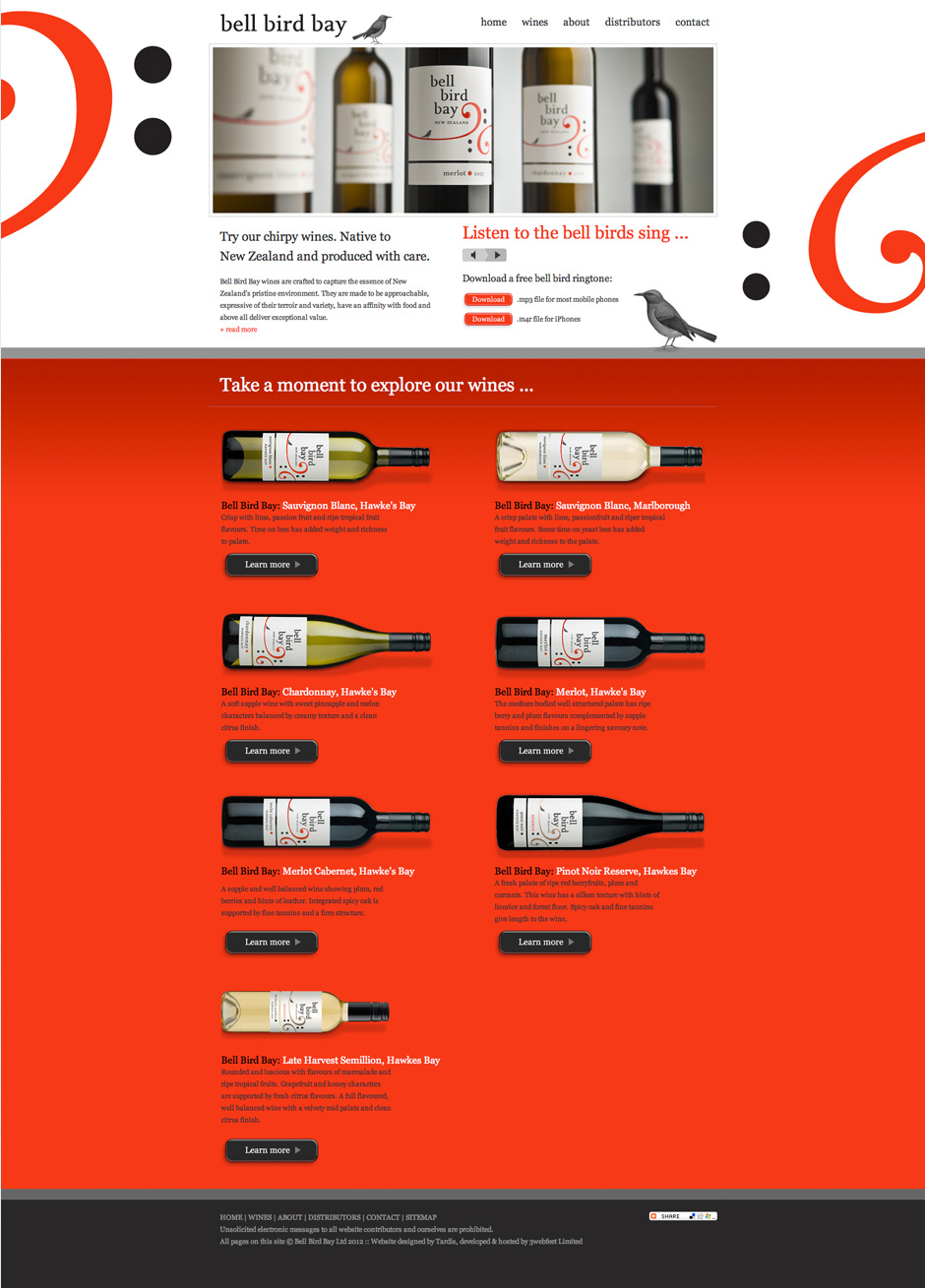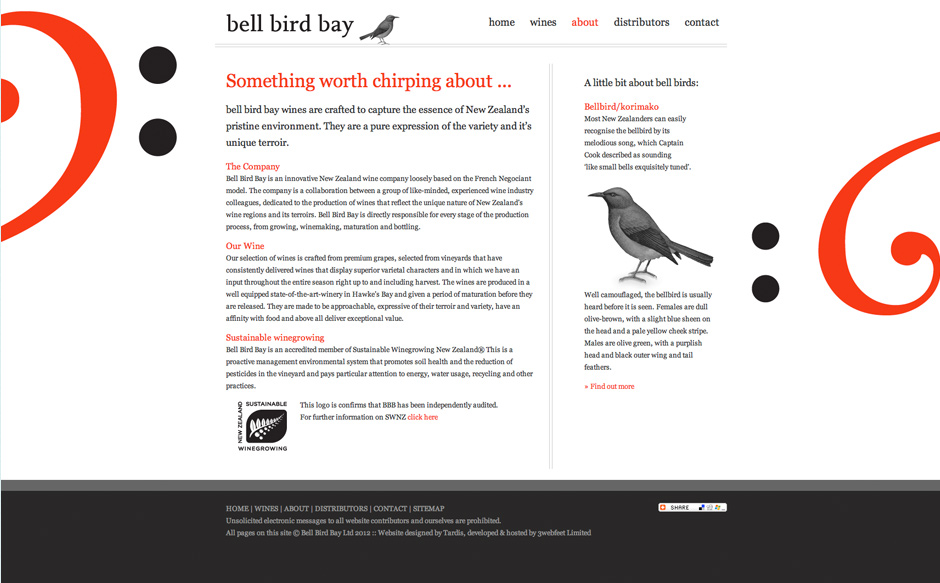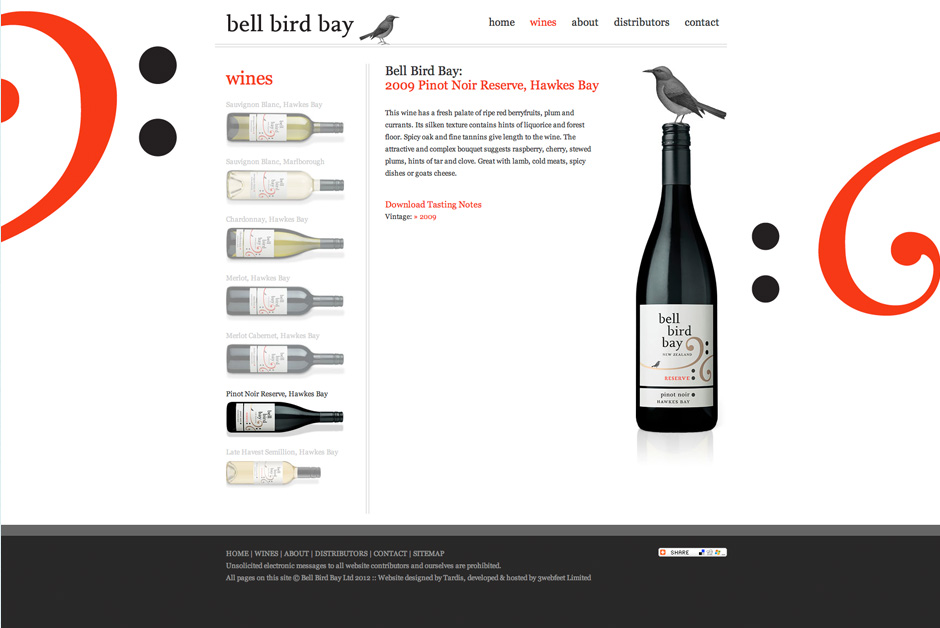 VISION:
Give an inexpensive supermarket wine a memorable online presence.
PATH:
This successful supermarket brand needed a simple website to match its cheap and chic shelf presence. The brochure-style site gives the visitor a wee insight into the wines and offers them the gift of song for their mobile phones. They get to experience a little of Bell Bird Bay each time their phone rings – a pretty nice thing when you're in the midst of a hurly-burly day in the city.
OUTCOME:
This simple site acted as a support for the brand, adding authenticity to a collection of wines competing in a market place filled with fabricated wine brands.
OUR PART:
Brand and Website Design.