Hey Pesto, United Arab Emirates Back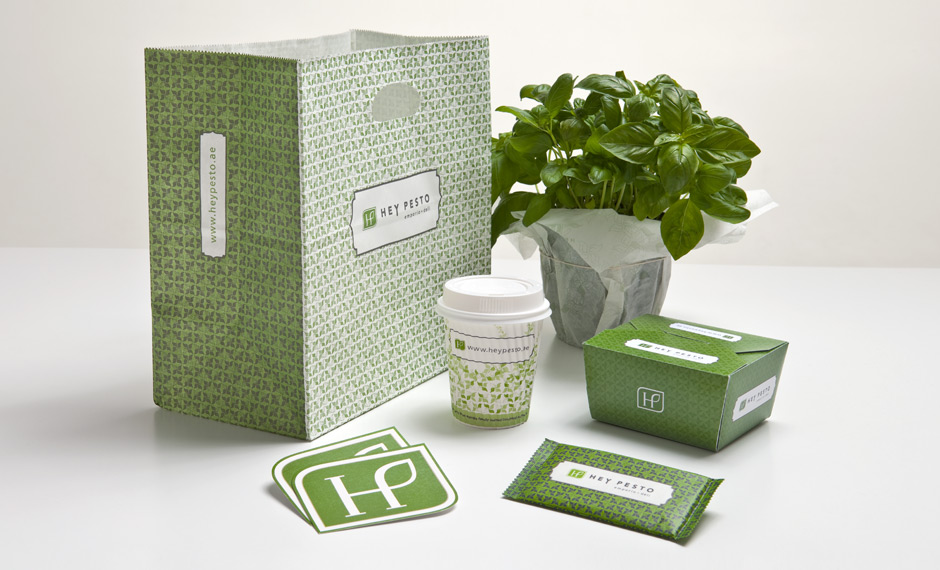 VISION:
Create a brand new identity for a Mediterranean food chain to be situated in the centre of Dubai.
PATH:
Owned by the Emirates Group (of the airline fame) Hey Pesto needed help to brand their metro emporio-deli from the ground up. We honed in on the freshness and flavours of Mediterranean food, in particular the basil leaf. Our key element, it was incorporated into the Hey Pesto monogram and signature pattern. Zesty colour tones gave a vibrant touch to paper cups, bags, napkins, coasters and takeaway boxes.
The Hey Pesto Eateries were successfully launched in Dubai and now residents and visitors can experience the flavours of the Mediterranean.