Broken Heart Back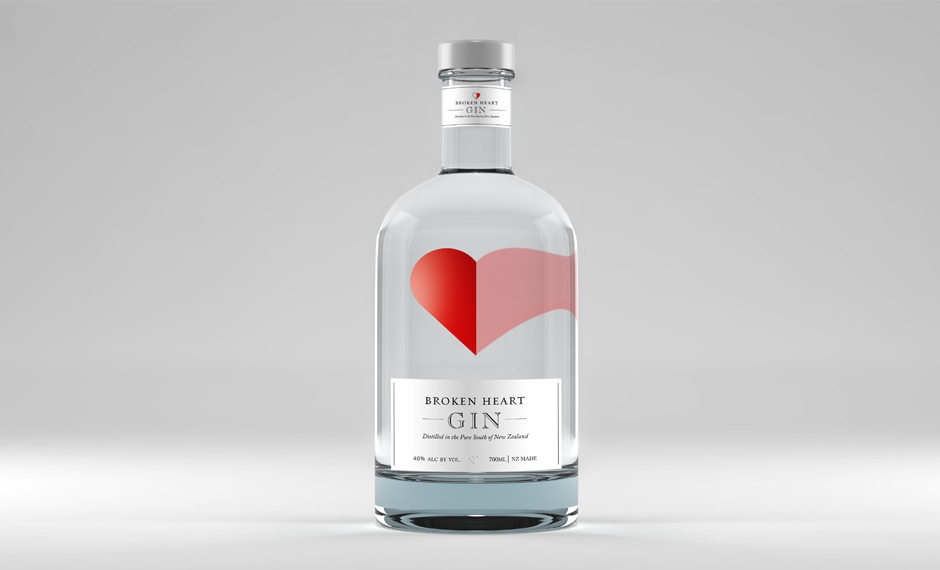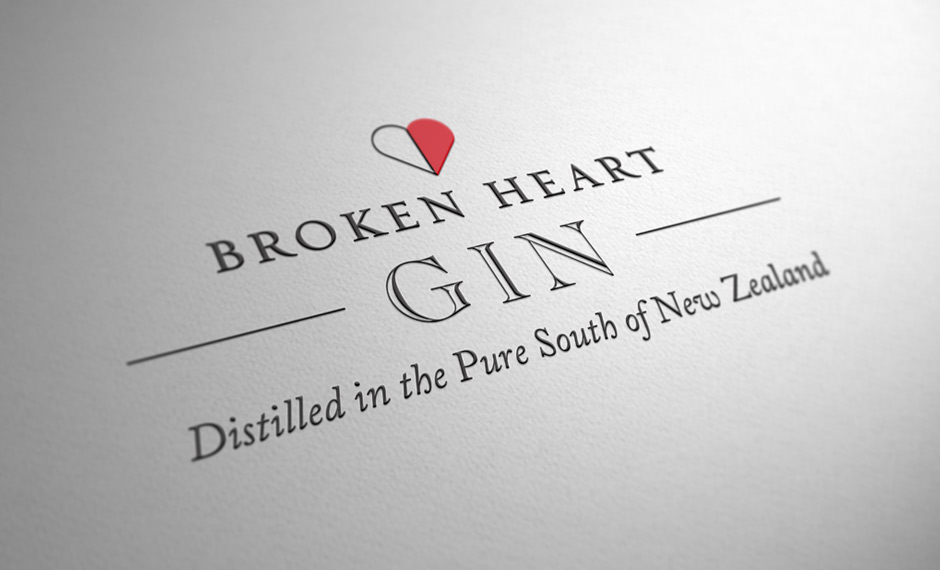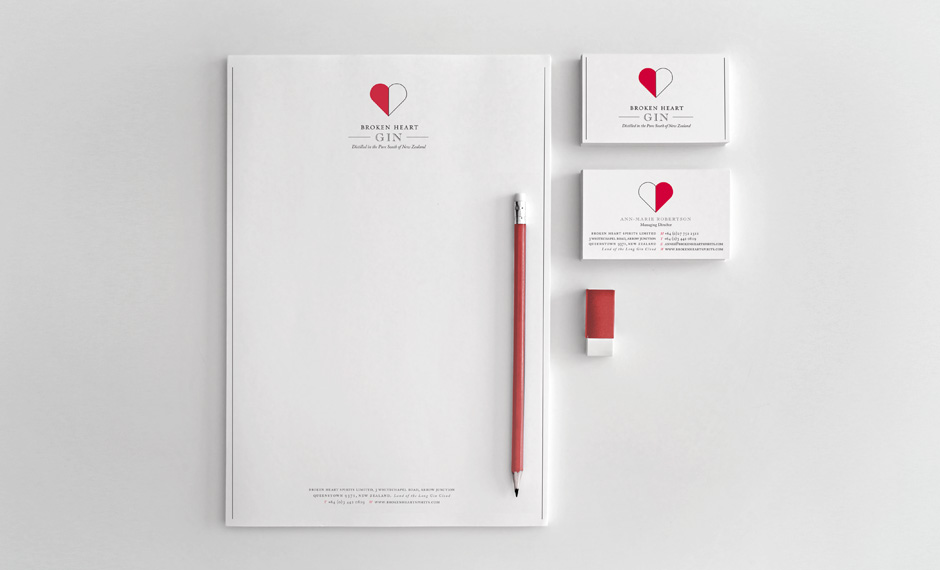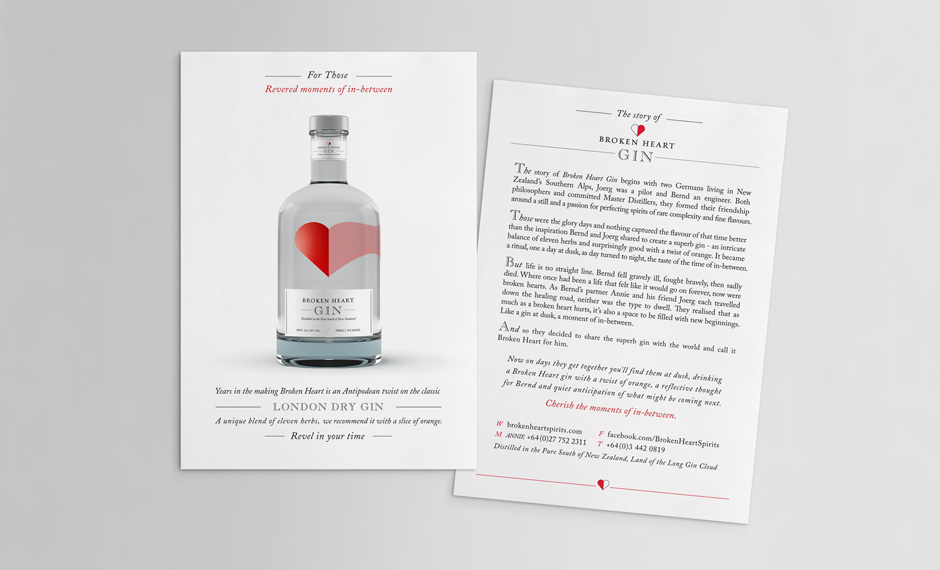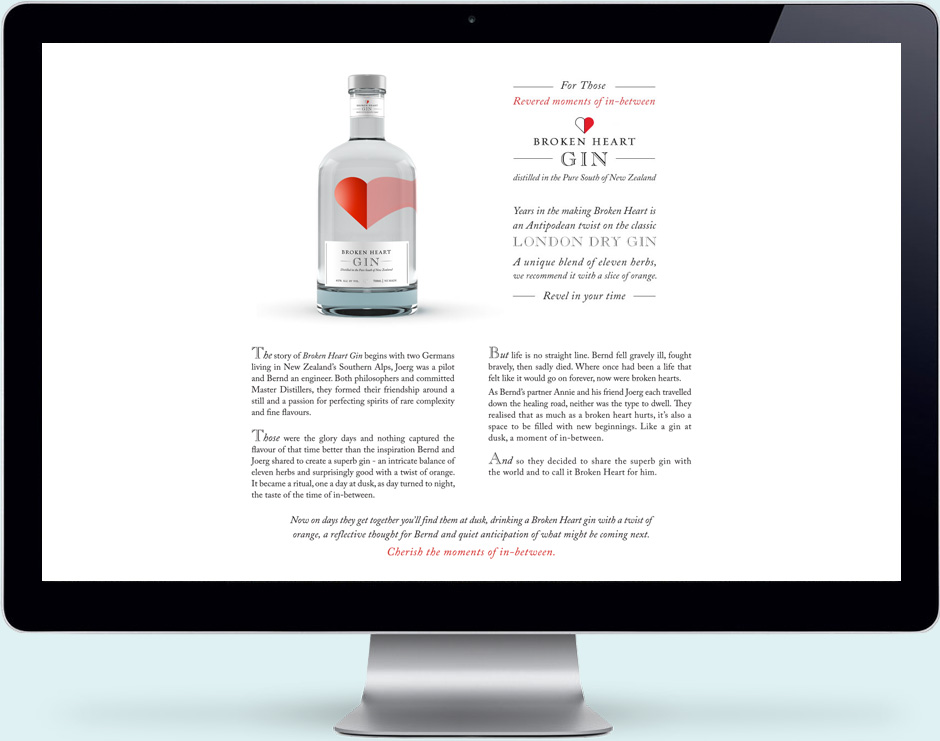 VISION:
To create a brand for a New Zealand crafted Gin that honours friendship and celebrates 'the moments and land of in-between'.
PATH:
The story of Broken Heart Gin begins with two Germans living in New Zealand's Southern Alps, Joerg was a pilot and Bernd an engineer. Both philosophers and committed Master Distillers, they formed their friendship around a still and a passion for perfecting spirits of rare complexity and fine flavours. As they worked together to perfect their recipe for a new Gin they also laid down their own ritual of one a day – ok, maybe two – at dusk, as day turned to night, the taste of the time of in-between. But life is no straight line. Bernd fell gravely ill, fought bravely, then sadly died. Where once had been a life that felt like it would go on forever, now were broken hearts. And so Joerg and Bernd's partner Annie decided to share their superb gin with the world and to call it Broken Heart to honour him.
Joerg & Annie approached Tardis to develop the brand for their creation. Thus began a journey of discovery for us – from brand workshop, to customer research and a fair bit of tasting (it's sublime with a slice of orange) – where we were introduced to the pleasures and rituals of Gin drinking. The visual brand became a metaphor for the land of 'in-between', expressed through the literal translation of a broken heart. The heart's abstract form plays on the idea of a collision between two worlds, translating into a campaign embracing the notion of a fragmented world.
OUTCOME:
Broken Heart has been well received by those who have had the joy of imbibing it and its branding and packaging have helped to secure distributors here in New Zealand and abroad.
OUR PART:
Brand Development, Visual ID, Packaging and Website landing page.