TRENZ – Digital Case Study Back
CHALLENGE:
Capture the entirety of the NZ tourism's premiere event in a a streamlined, enjoyable online experience,  which is simple for the client to manage. Overhauling and redesigning the existing site.
STRATEGY:
TRENZ (Tourism Rendezvous New Zealand) is New Zealand's largest annual tourism expo. An exclusive event, it attracts tourism industry from around the world. As an international event the TRENZ digital platform is a key communication tool – and we wanted to turn it into a hub. The place to come for everything TRENZ and more. Focussing on both business objectives and user needs we simplified and streamlined the site into 3 sections.
1. A public facing site – to promote the exhibition and provide delegates with information to help them register.
2. Members area – an online tool for registered delegates to help them get the most out of the event – all accessed through a personalised dashboard.
3. A digital magazine – showcasing the best of New Zealand tourism all year round, a virtual TRENZ, presented as a classy online magazine.
EXPERIENCE:
A cohesive online experience, which adapts to the users needs as they navigate through the site. The main landing page welcomes you and then immerses you as you scroll past beautiful scenes, like a window on New Zealand. The classy online magazine builds on this experience, showcasing New Zealand tourism through large format photography, interesting articles and crafted typography. For the functional aspects of the site the imagery and visual design is pared back and designed to assist the user to complete the task at hand.  As an exclusive event the site is tailored to the delegates and personalised to their needs. From the simple to navigate pre-registration pages, to a personalised dashboard in the members area, with customised alerts, checklists and tips.
OUR PART:
Strategy, User Experience, Visual Design, Online Brand Experience, Digital Production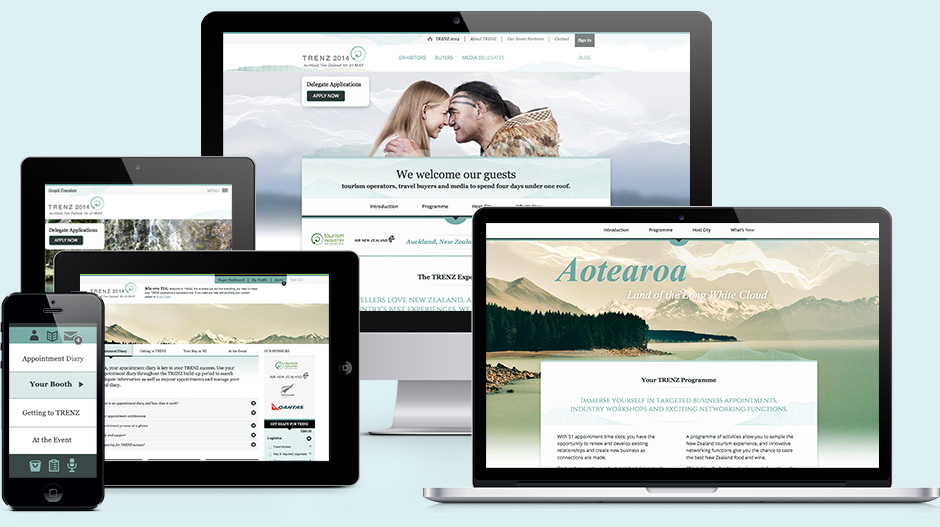 Public Facing Website
Home Page ,Visit Site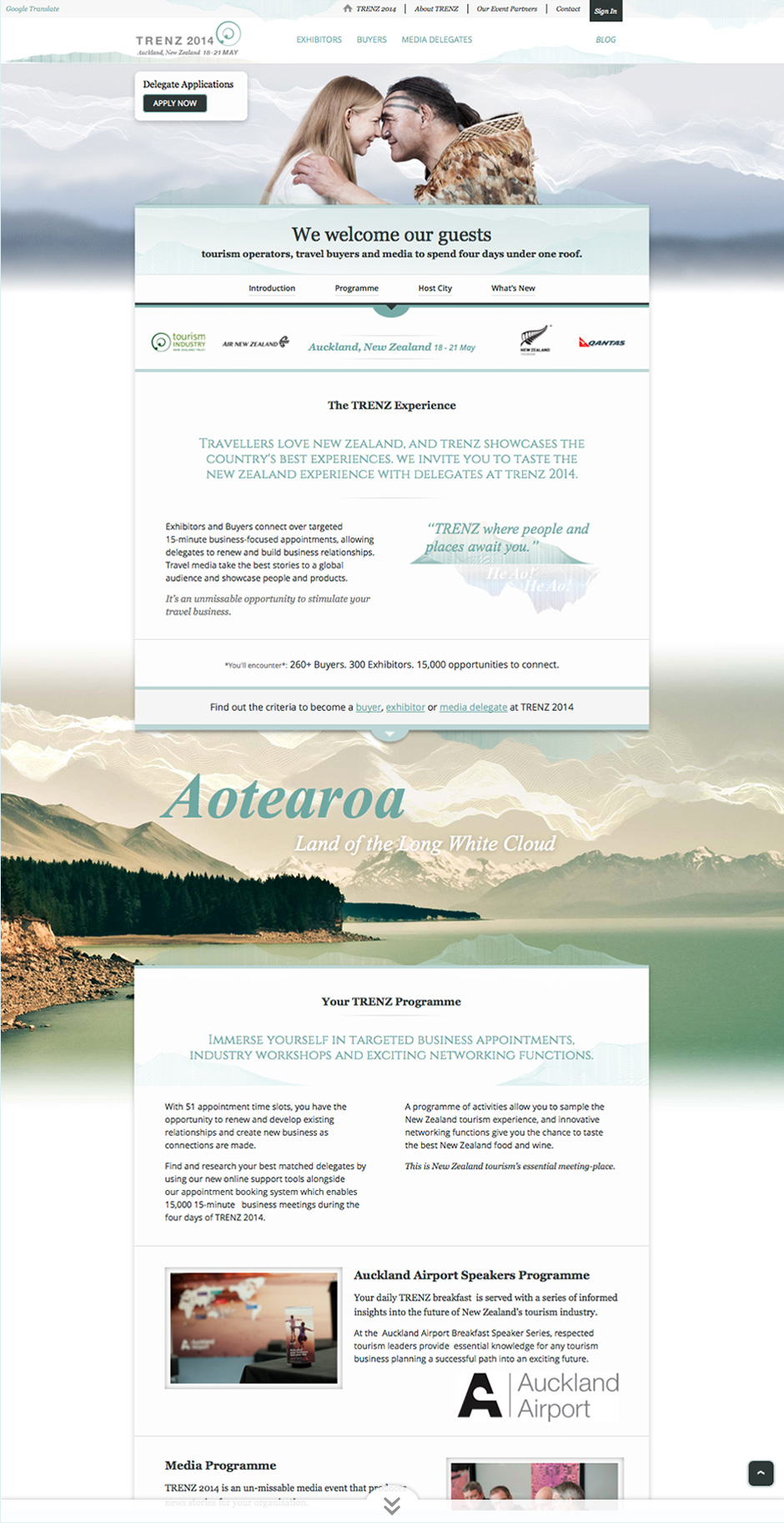 Public Facing Website
Exhibitors Registration Process & Calculator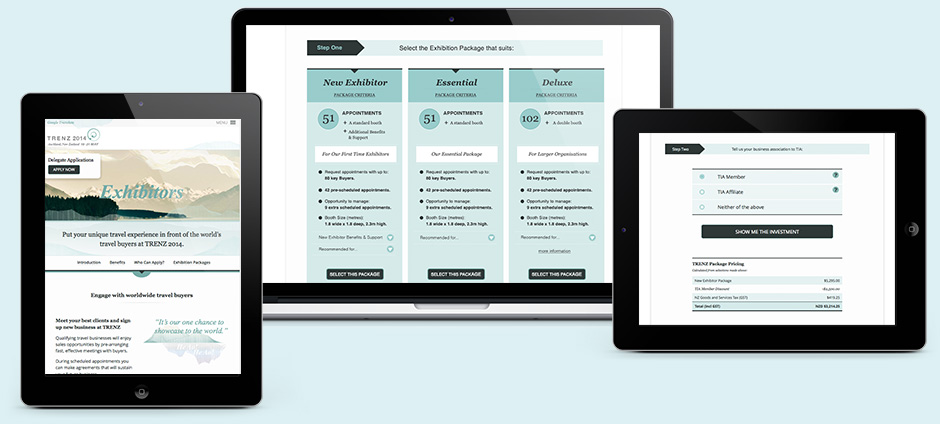 Members Area
Exhibitors Dashboard

Members Area
Mobile App & Ipad View