Complexity Website Back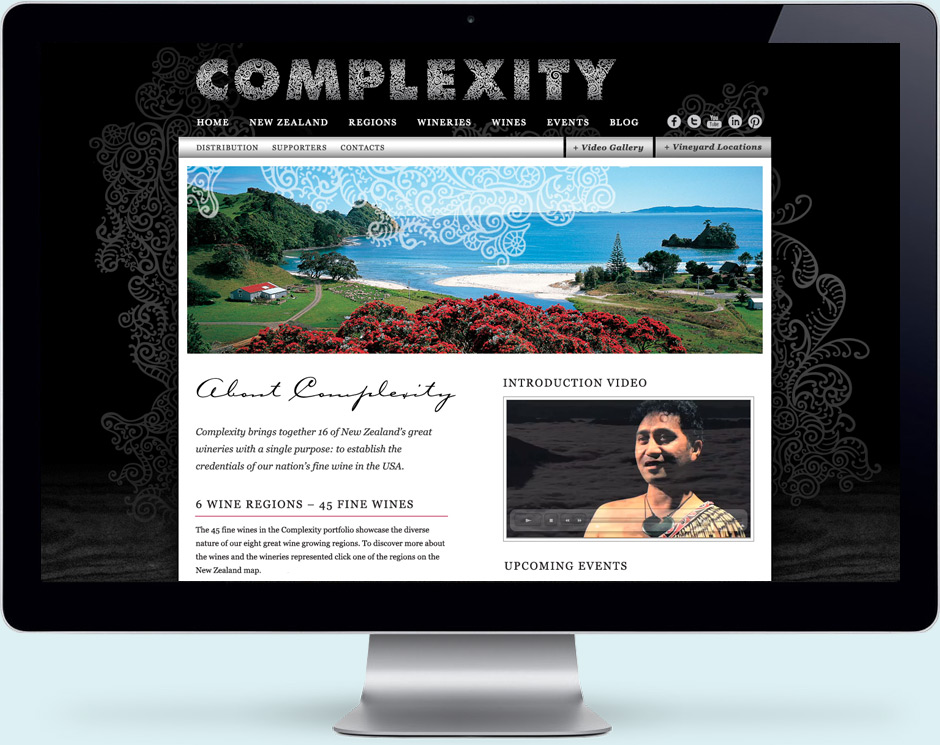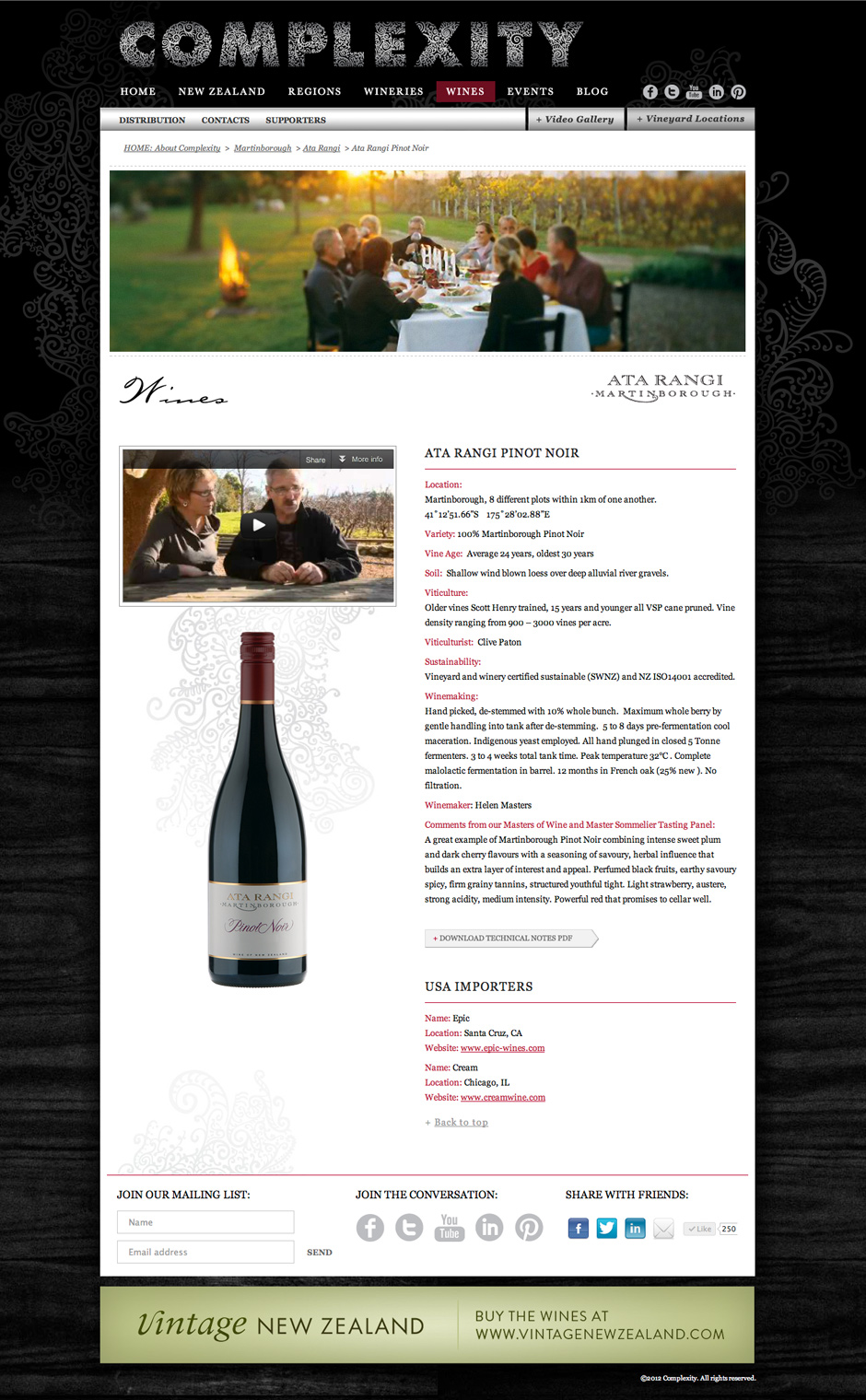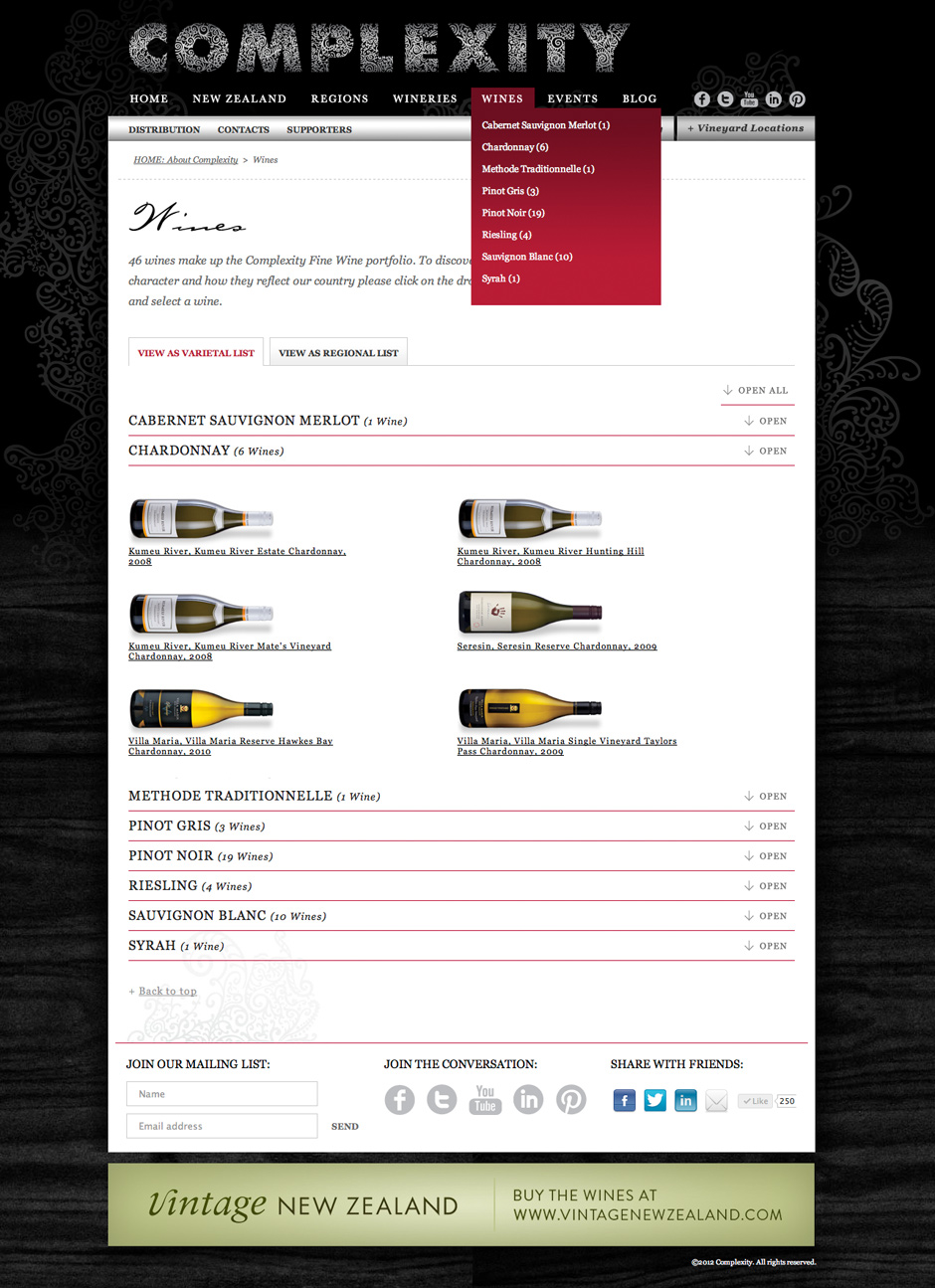 VISION:
To establish the credentials of our nation's fine wine in the USA and educate the market on what makes our wine special.
PATH:
Initially designed to function as a support tool for delegates attending Complexity's Denver launch in 2010, the Complexity website has since evolved into an open educational website where the US audience can discover what makes New Zealand's fine wines so special. The brand has also been applied to their YouTube, facebook and Twitter channels and a fully integrated CMS enables the Complexity team to easily update the site and stay in touch with their many friends and followers online.
OUTCOME:
A well planned and delivered online communications strategy has contributed to notably growing support for New Zealand fine wine in the US. Traffic from the US to member sites has also increased.
OUR PART:
Online Plan and Design; Ongoing Complexity collaborators. Site development by Thinkbox.