Craggy Range Website Back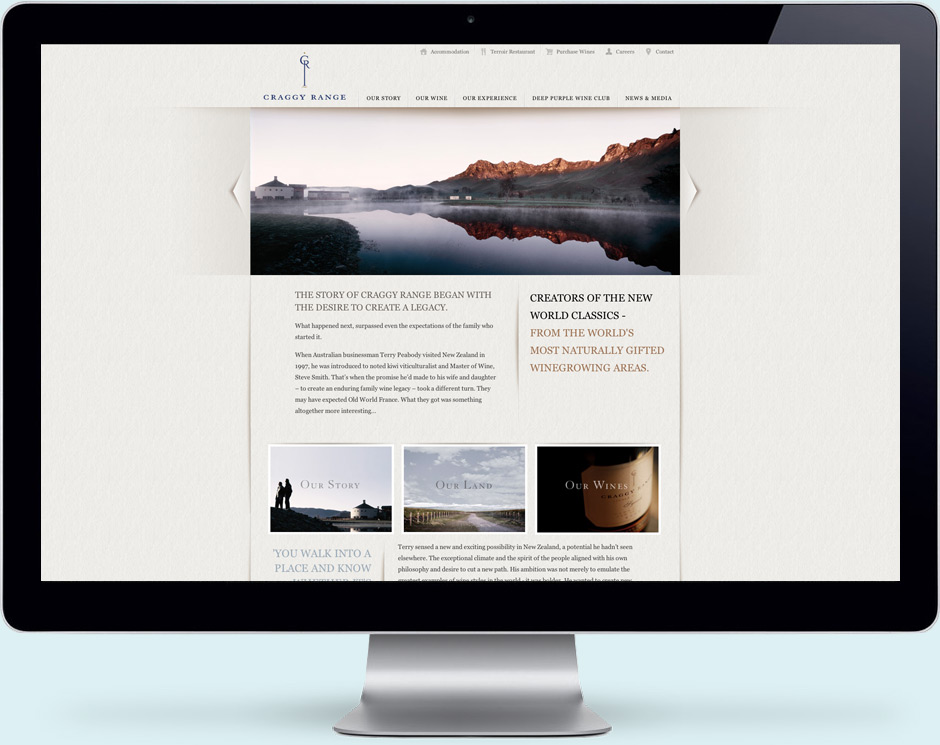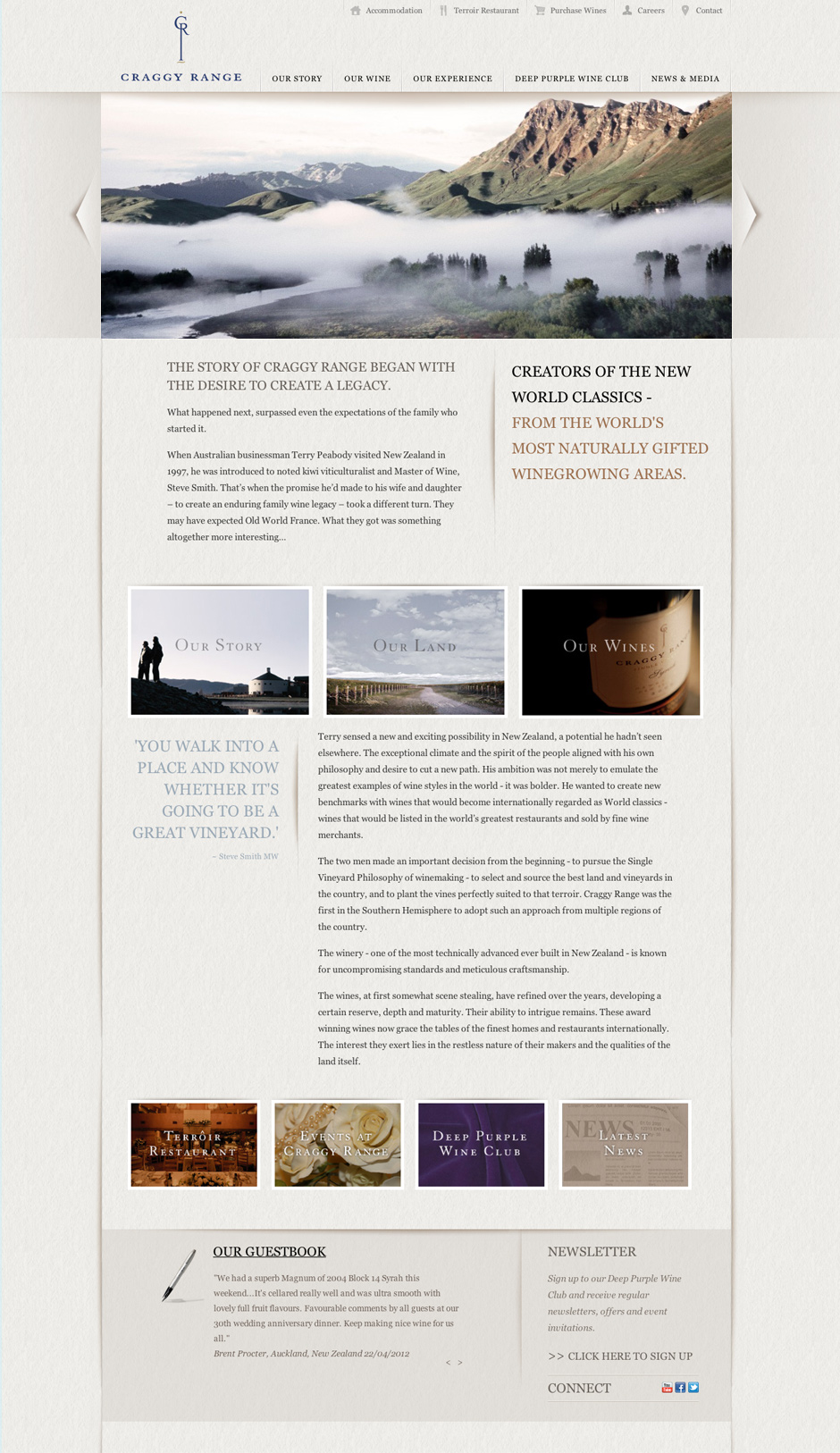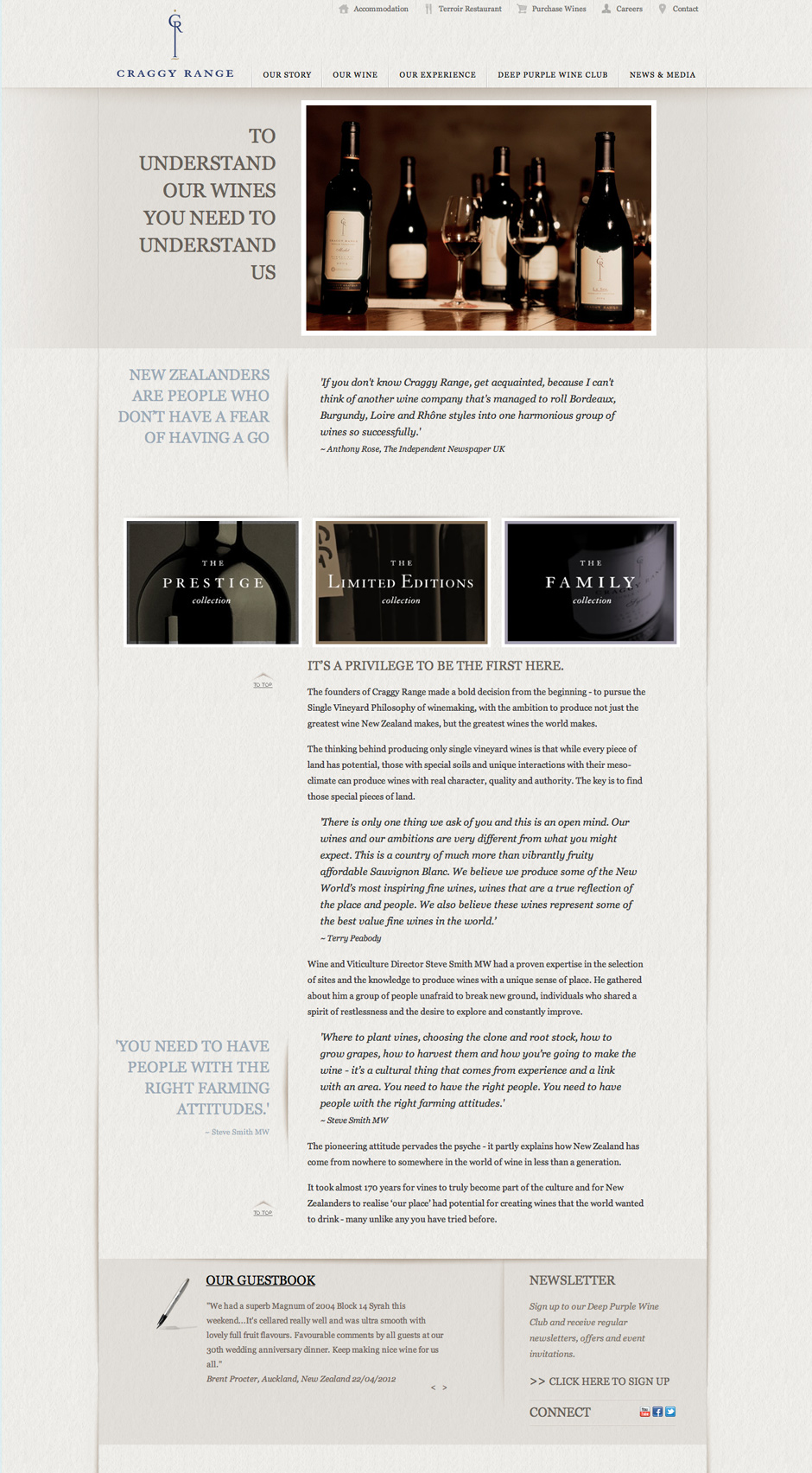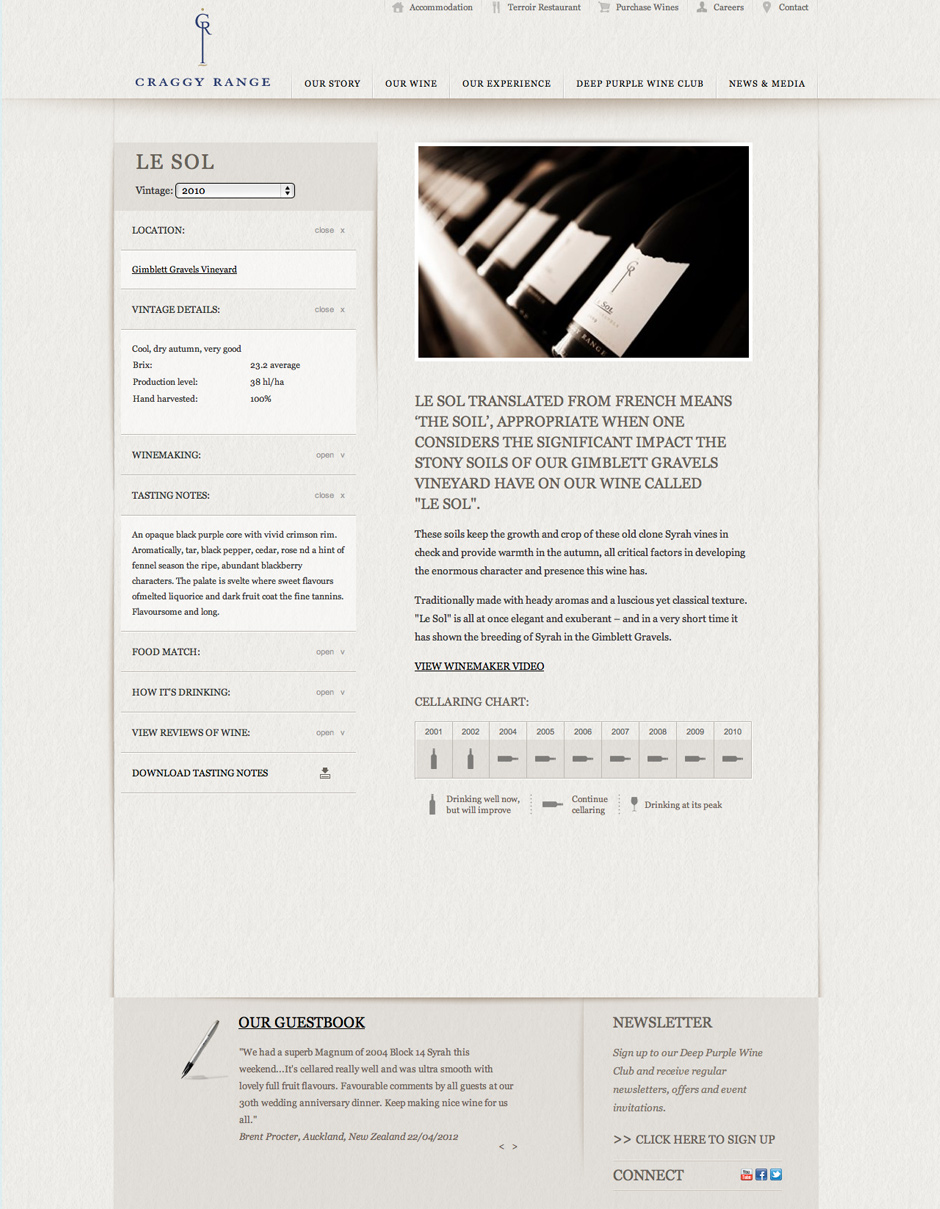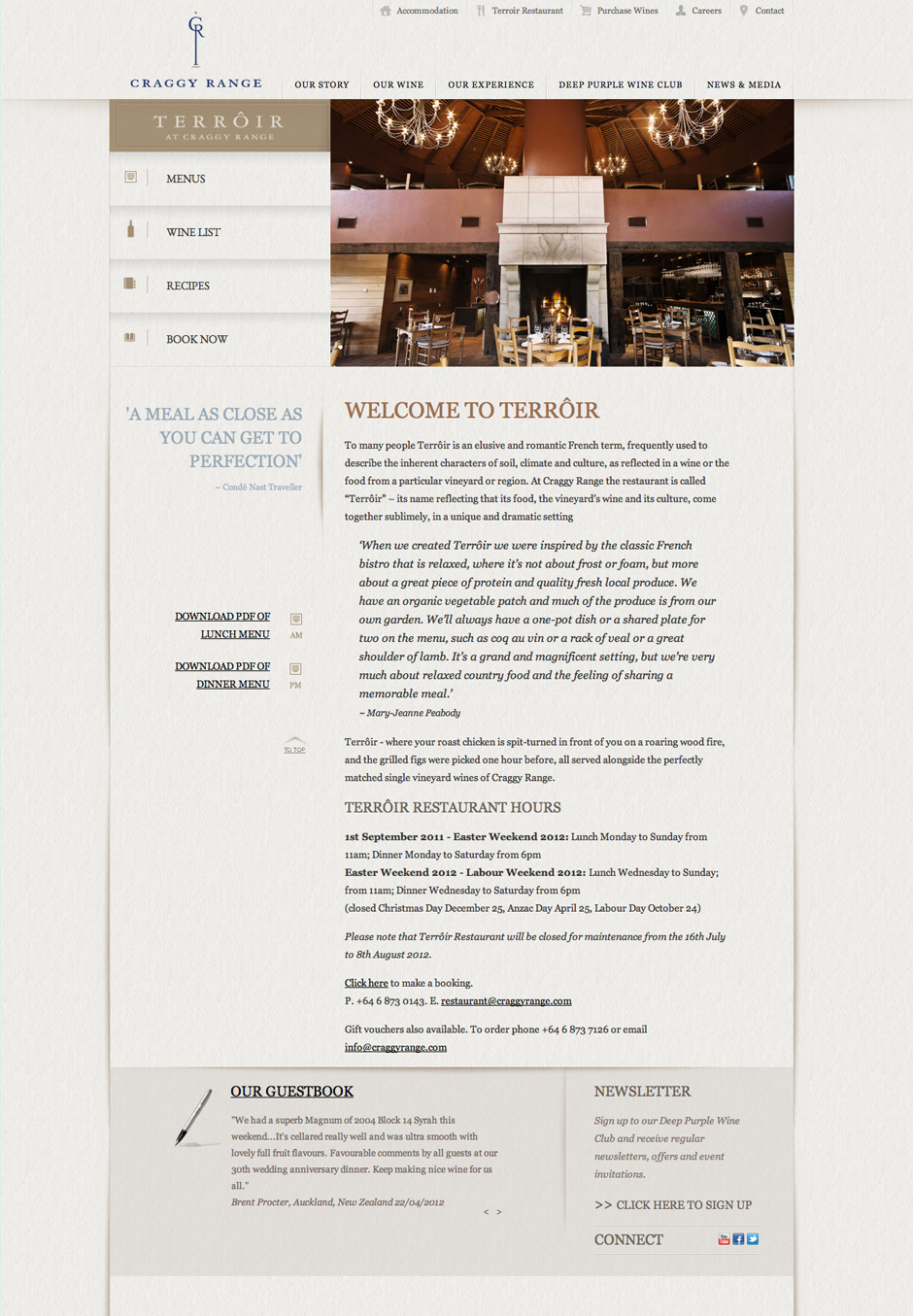 VISION:
A Bona fide Craggy Range experience online.
PATH:
Craggy Range needed a website. Gaining a 'what I need' understanding of the diverse Craggy Range audiences was the foundation to creating a site that would and could deliver everything they wanted. Working alongside the tireless team at Craggy (Go Natalie) and the fearless and pioneering web team at Federation Media, we conceived, designed and delivered a site with multiple levels of storytelling and a fanatical level of detail on the wines Craggy crafts. The result is a website that engages Craggy Range's many audiences electronically and emotively.
The website has delivered an authentic Craggy experience, met its commercial objectives and exceeded expectations.