Curatolo Arini Website Back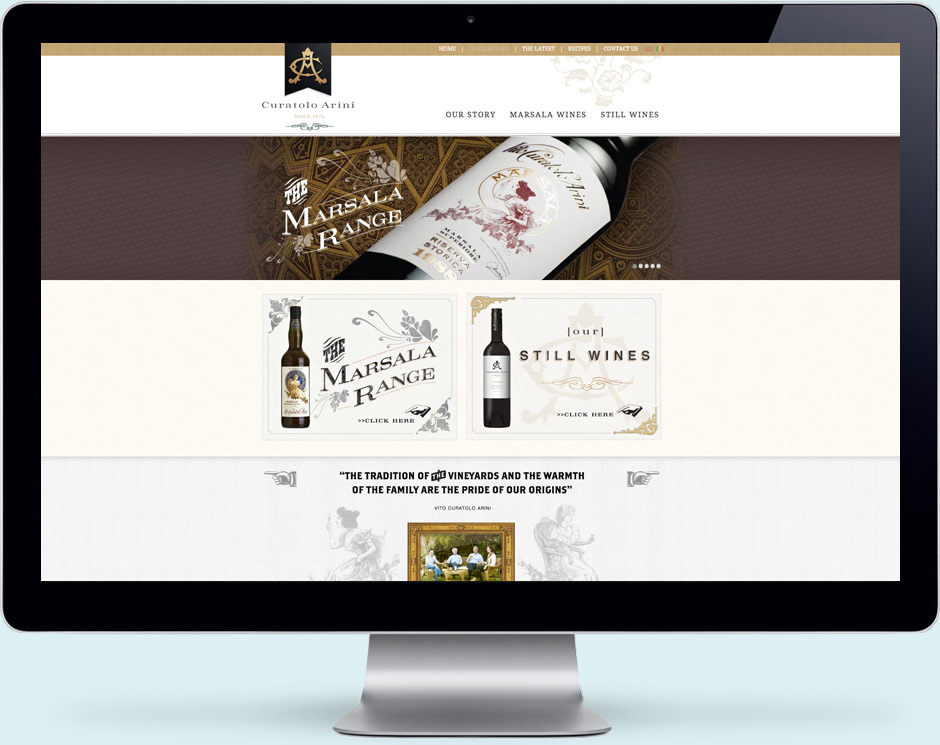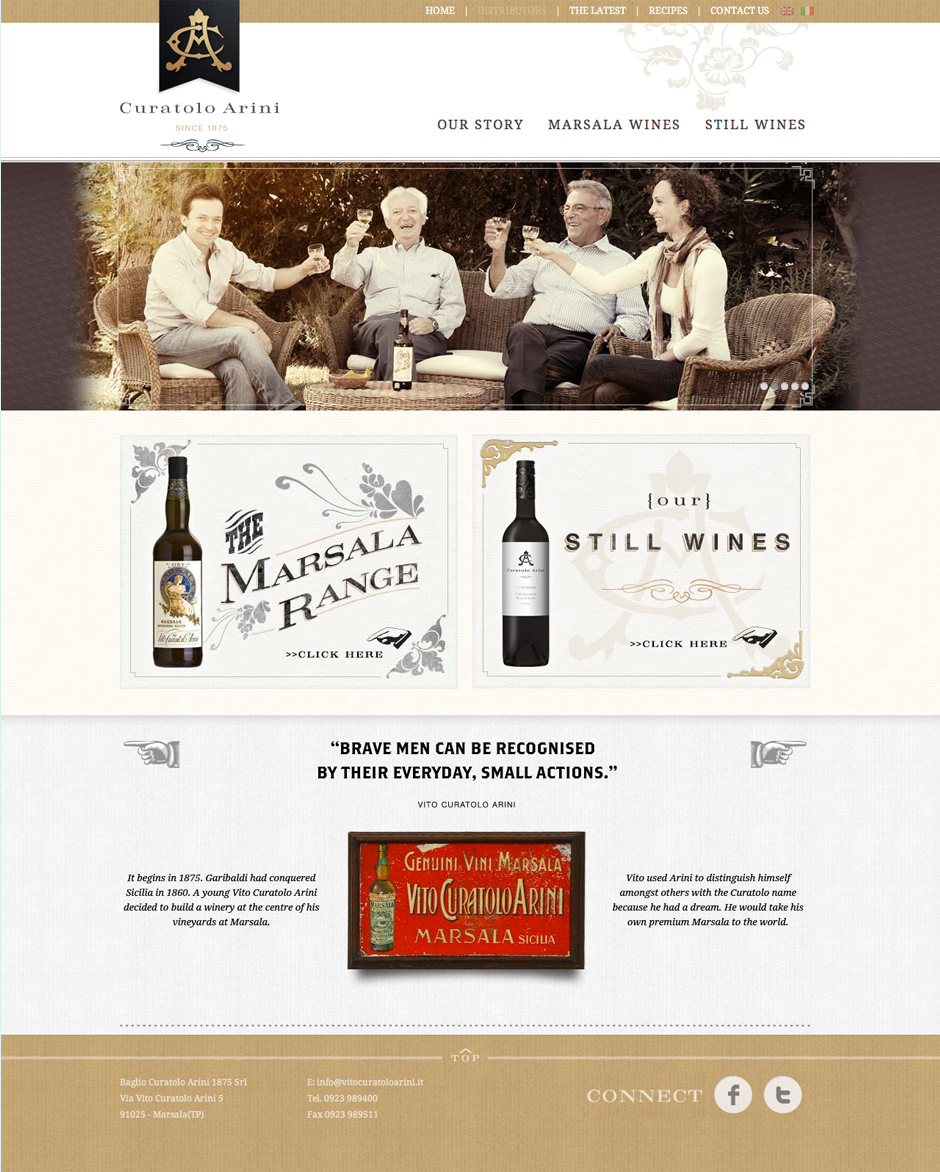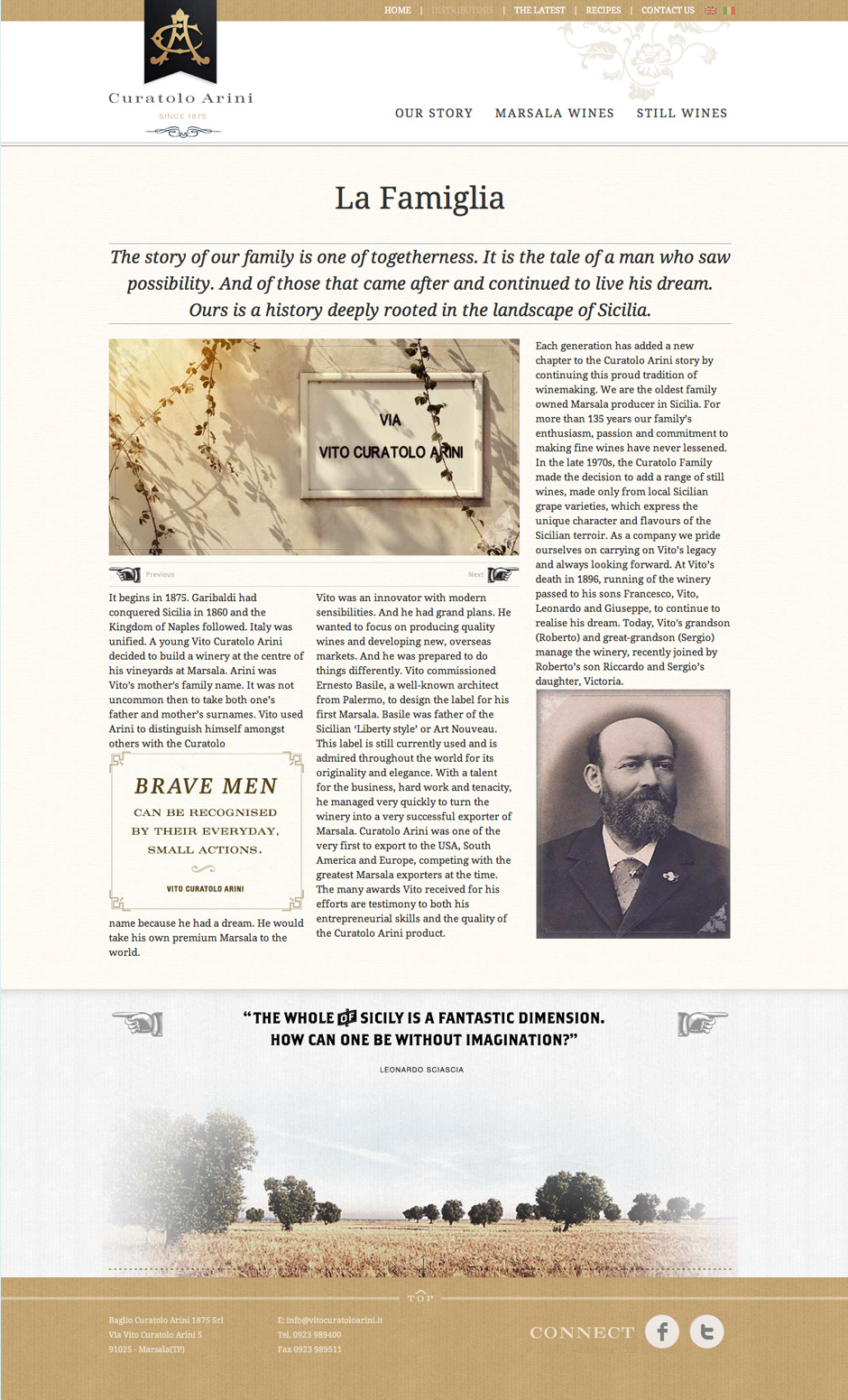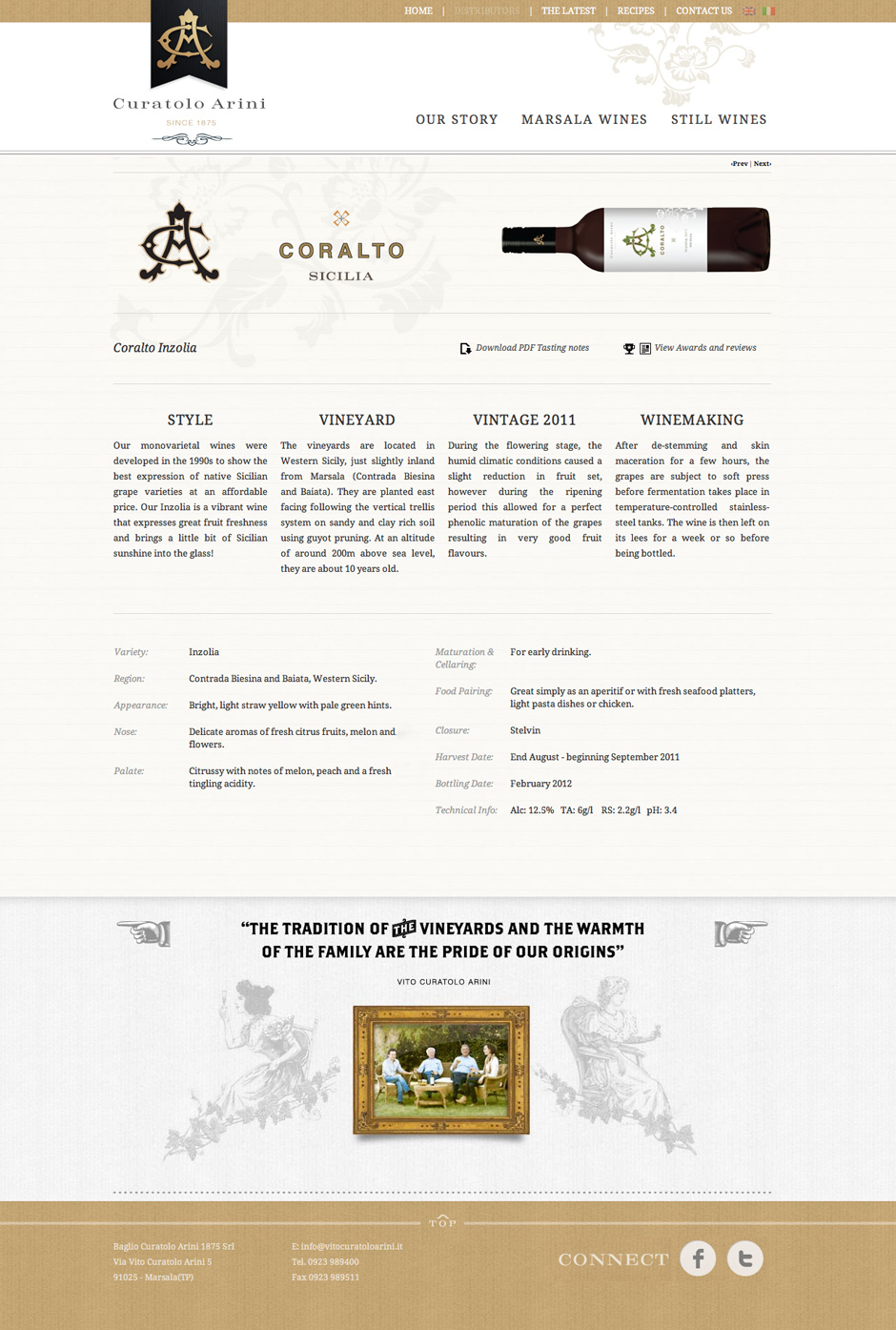 VISION:
Create an authentic online experience that honours one of Sicily's oldest Marsala producers.
PATH:
Following an extensive brand development project for the Curatolo family, we embarked on telling the wonderful story of their family, their wines, and the region, in an online environment. A visually rich and emotive design solution was developed to utilise the wealth of visual reference and ephemera from the family's archives. The site was developed on a WordPress platform and a bilingual version is currently in progress.
The website has captured the spirit of Sicilia and this remarkable family's story. It has become a key tool in the marketing of their wines and attracted attention from distributors across the globe.