Allan Scott Online Quiz Back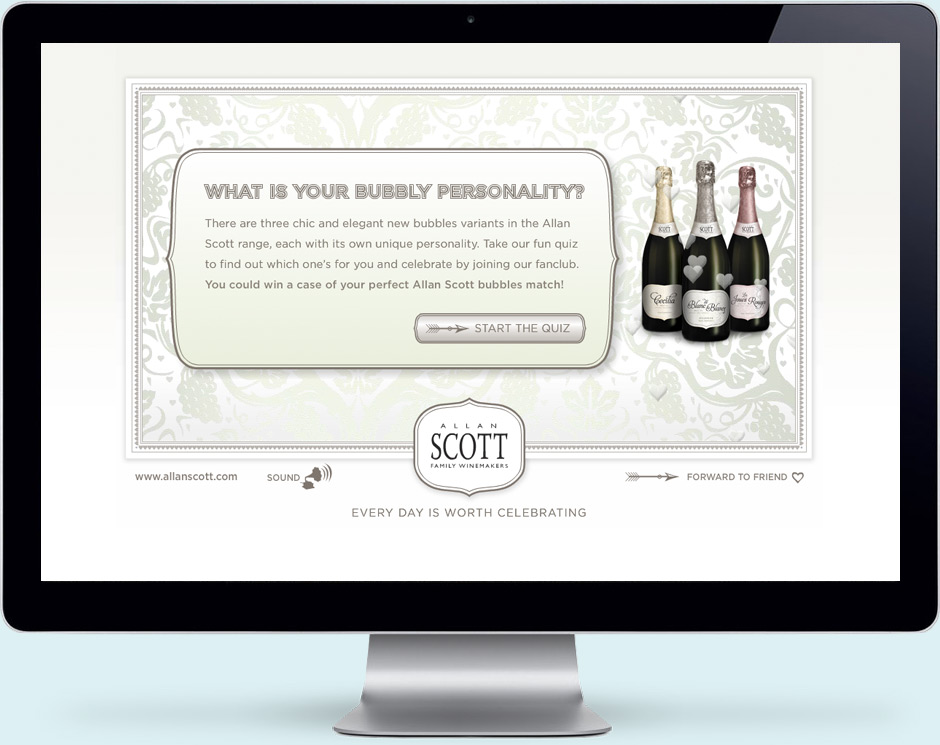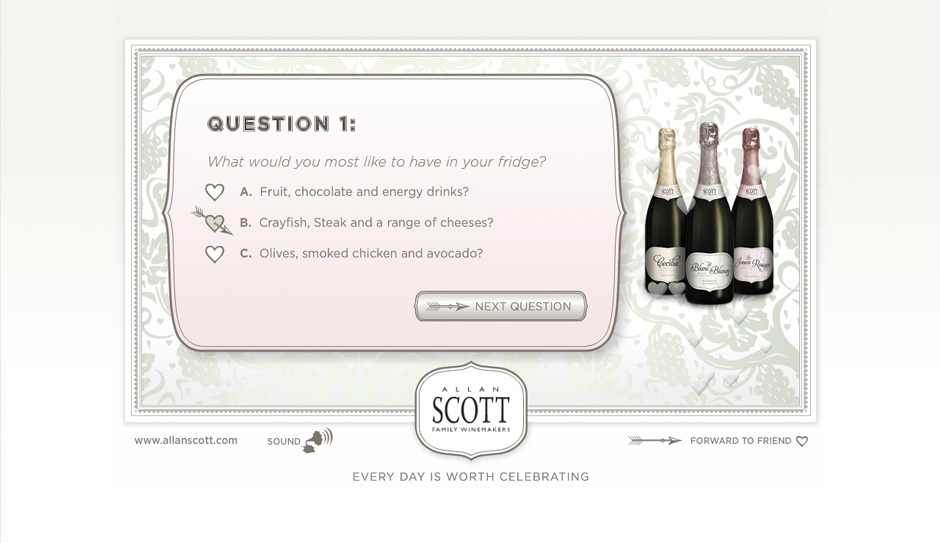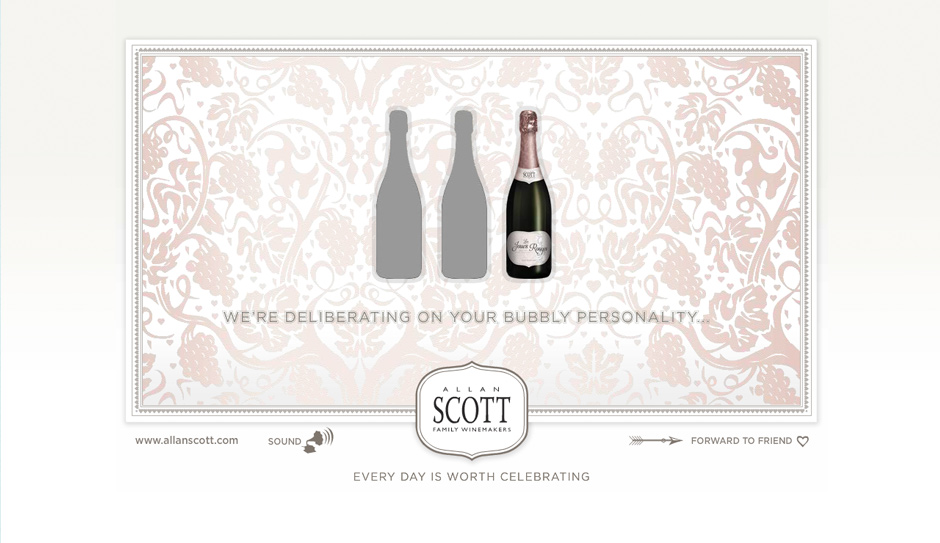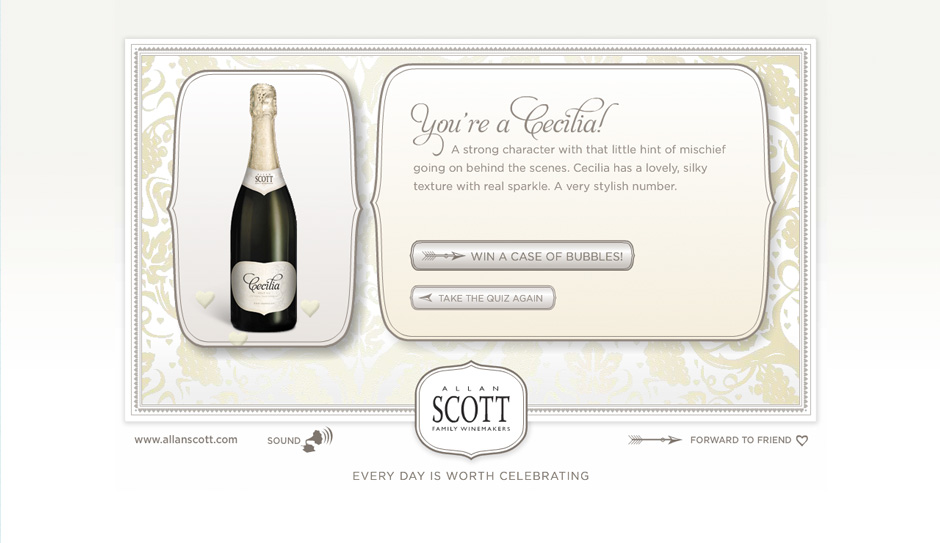 PATH:
For the launch of the new-look Allan Scott Bubbles range we created an online quiz  'to discover your own bubbly personality'. A simple, fun and quirky online application, the quiz was initially sent out to trade on launch and then went viral, quickly building awareness of the new-look range and encouraging people to like Allan Scott's new facebook page.
OUTCOME:
There was an instant pick up by trade who embraced the new-look range and increased stocks. Allan Scott founded their facebook bubbles page on the back of this fun, interactive approach to marketing.
OUR PART:
Concept; Copywriting; Online Plan and Design (based on Packaging Design). Application by Thinkbox.