New Zealand Police Museum Exhibits Back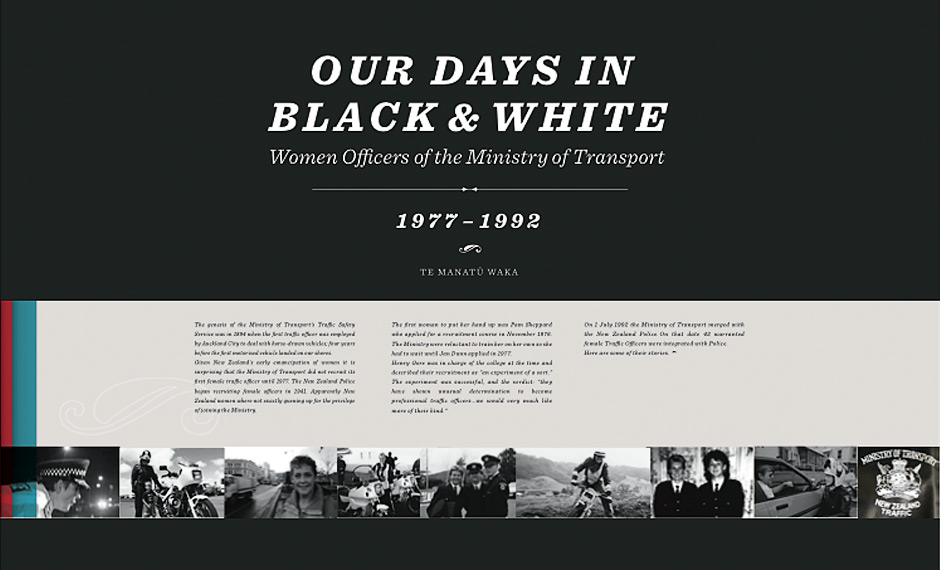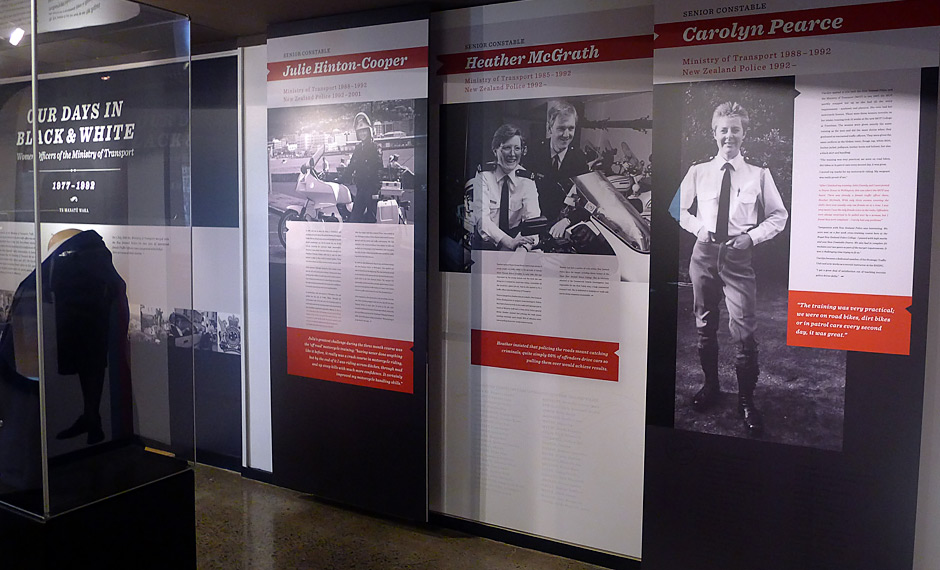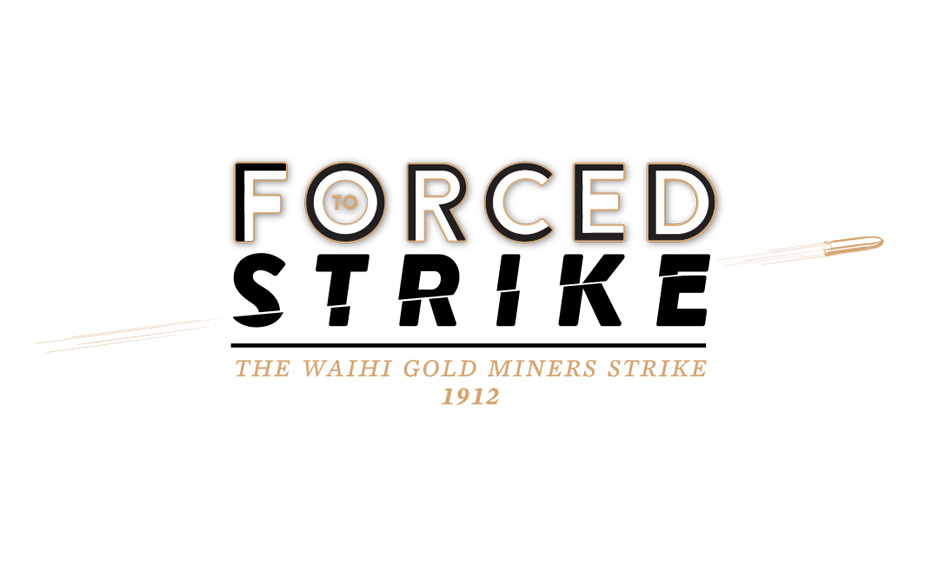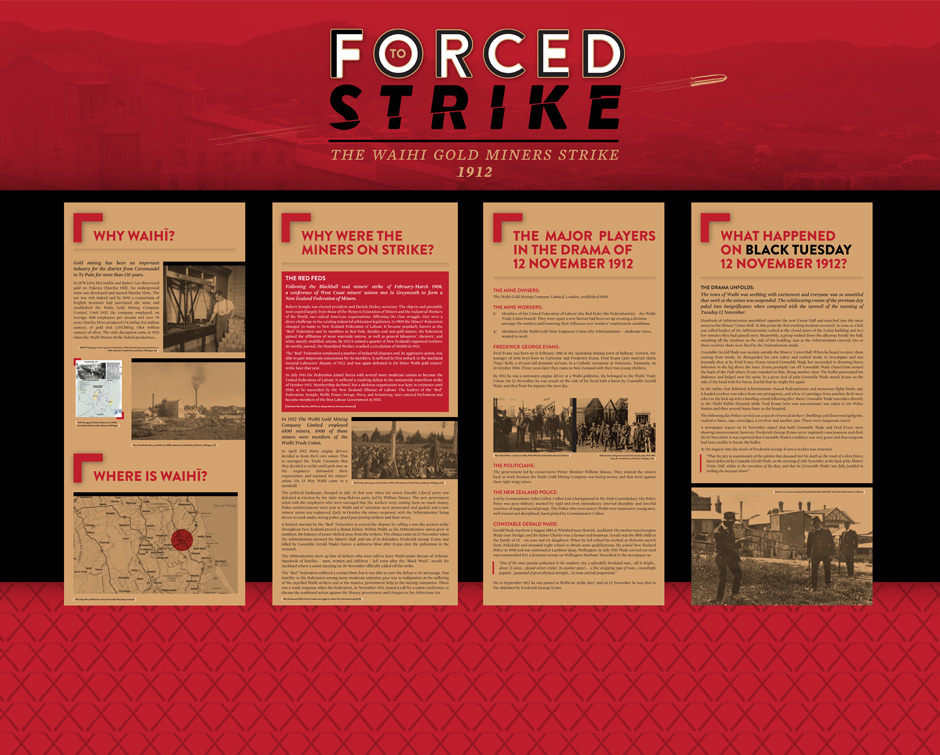 VISION:
To create information rich exhibitions celebrating the history and achievements of the New Zealand Police force.
PATH:
Forced to Strike
The 1912 Gold miners Strike of Waihi is an important piece of history and one of the most significant industrial actions in the history of New Zealand's labour movement. We profiled the dynamic characters and opponents – Evans and Wade and played off their conflict in our design. We kept the colour palette simple – with accents of gold referencing the conflict and bloodshed.
Our Days in Black & White
We were honoured to be asked to design visuals for the Police Museum exhibition 'Our Days in Black & White'. The exhibit profiled women officers within the police force since its development from the Ministry of Transport. We captured the strong personalities of these officers choosing bold typography with black & white imagery capturing their character and echoing the title of the exhibit. We added a contrasting color treatment influenced by the MOT palette – added shafts of colour to enhance the visual experience.
OUTCOME:
In both cases the Museum
OUR PART:
Visual identity and application to exhibition material.