Show Me Wellington Back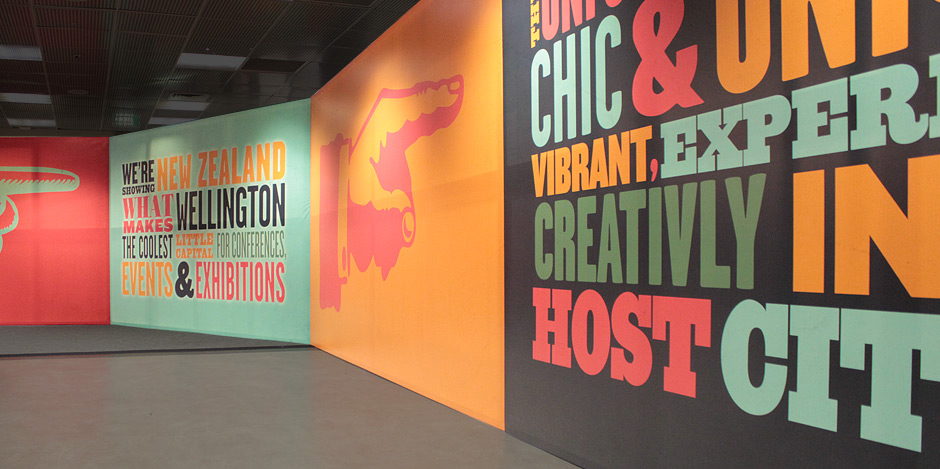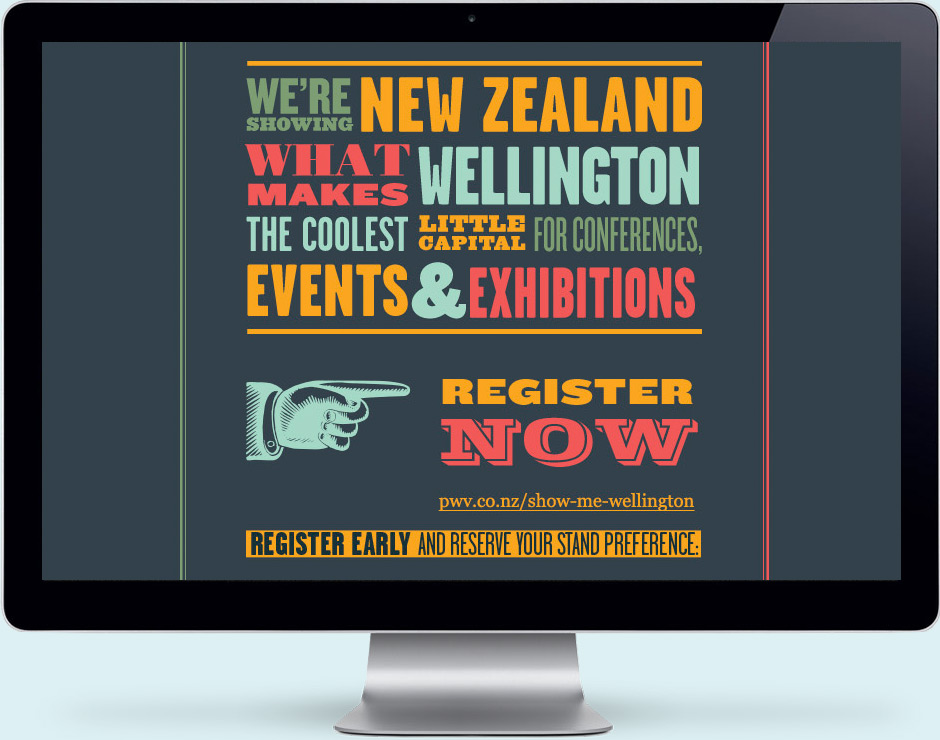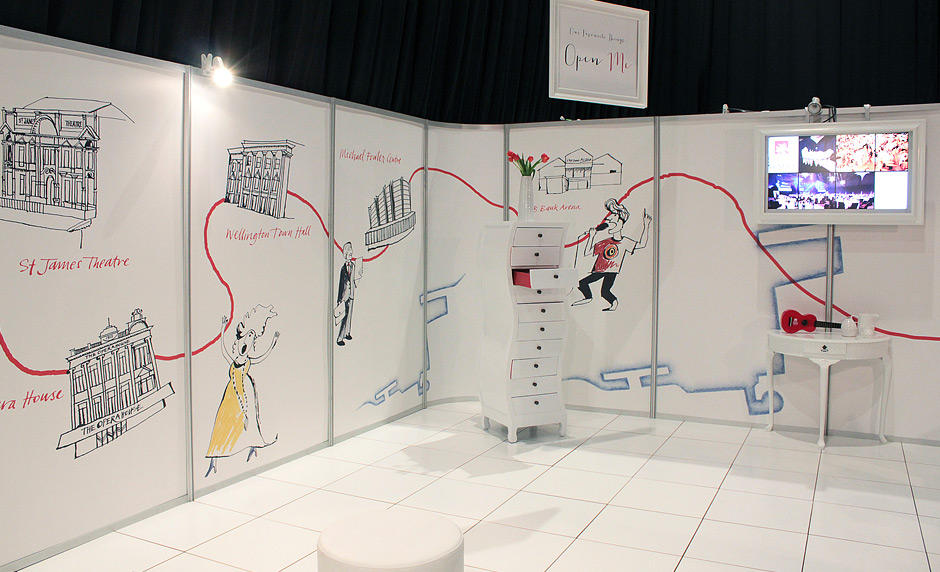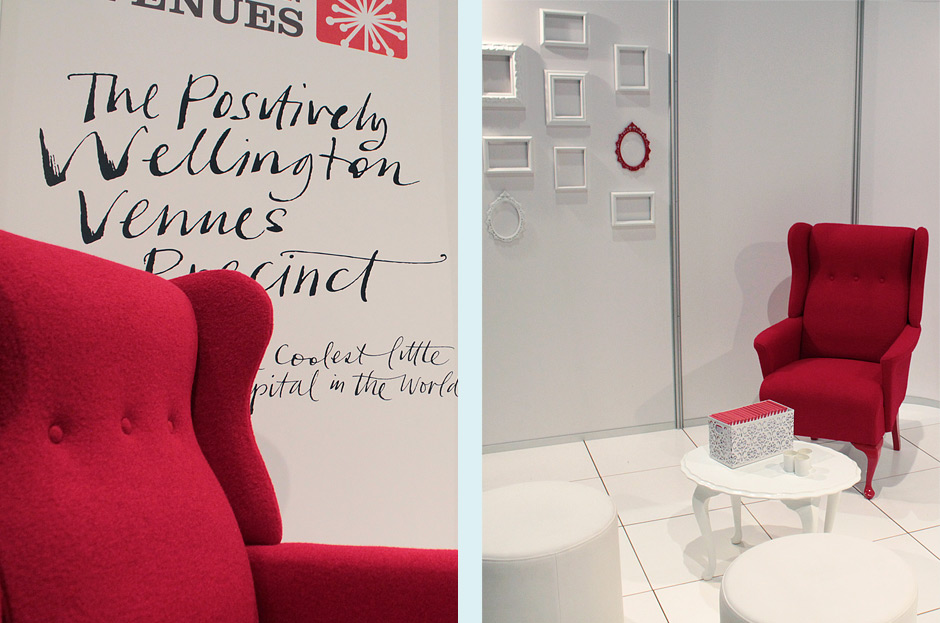 VISION:
To refresh the Wellington Conference and Events expo into a new and vital branded event. To become a key 'must be ther' event in the Wellington tourism and business.
PATH:
Positively Wellington Venues have set out to host and revitalise the Wellington Conference and Events Expo. The event is a chance for exhibitors to show off Wellington and the Coolest little Capital on Earth. The event was re branded 'Show Me Wellington'.
Wellington is ever changing – to reflect this the visual identity of 'Show Me Wellington' will evolve each year, adding to the buzz and expectation of both exhibitors and attendees.
We designed a simple, yet bold, eye-catching typographic design that draws its inspiration from the theatre poster of old. The visual vernacular of the theatre offered a delightful sense of performance and storytelling.
We also worked with Positively Wellington Venues on their own Show Me Wellington stand. A pared back, but ultra styly experience was created that reflects the culture of the company and their amazingly energetic team.
Thanks to them and their vision the inaugural Show Me Wellington was a resounding success.
OUTCOME:
The inaugural Show Me Wellington 2012 breathed new life and vitality into the expo which was enthusiactically embraced by exhibitors and delegates alike  and has formed the foundations for great future events
OUR PART:
Development of visual identity, development of branded collateral, brand application and creation of Positively Wellington Venue's own trade stand.