'Live In Wellington' Magazine Back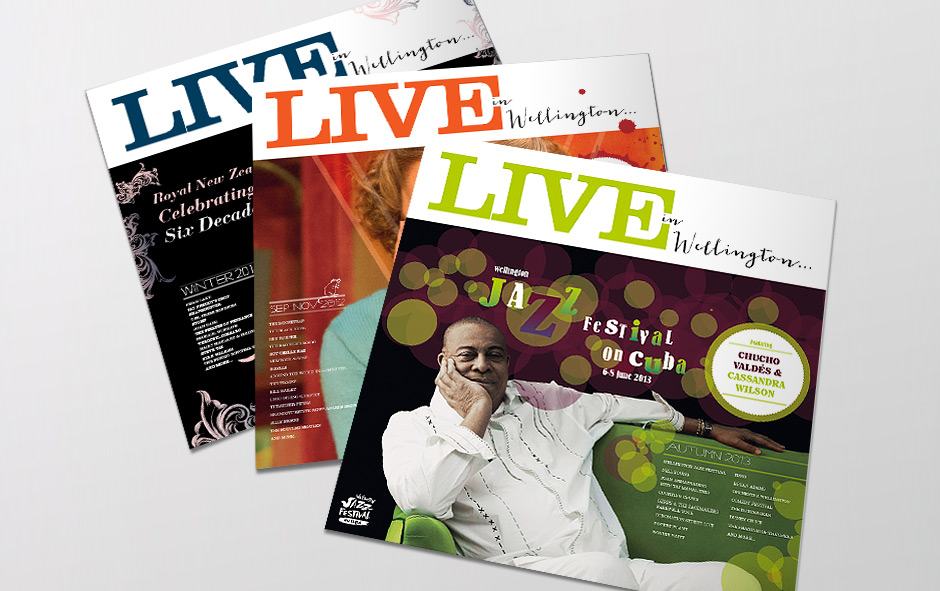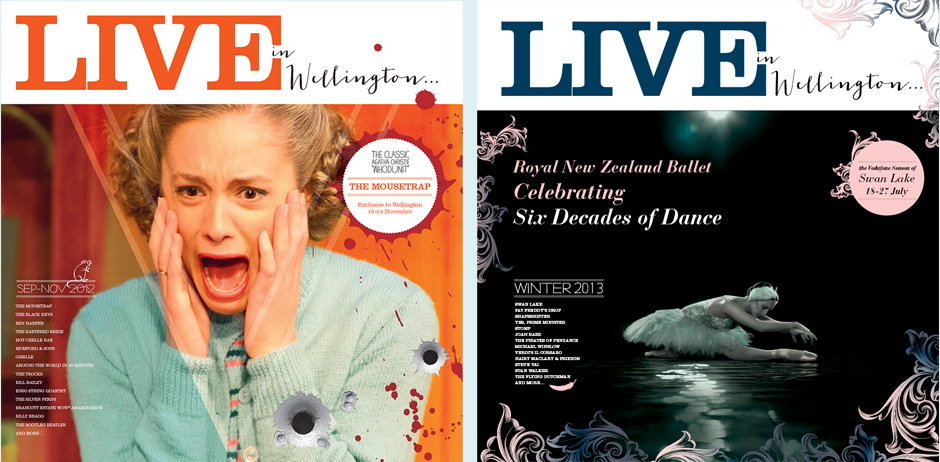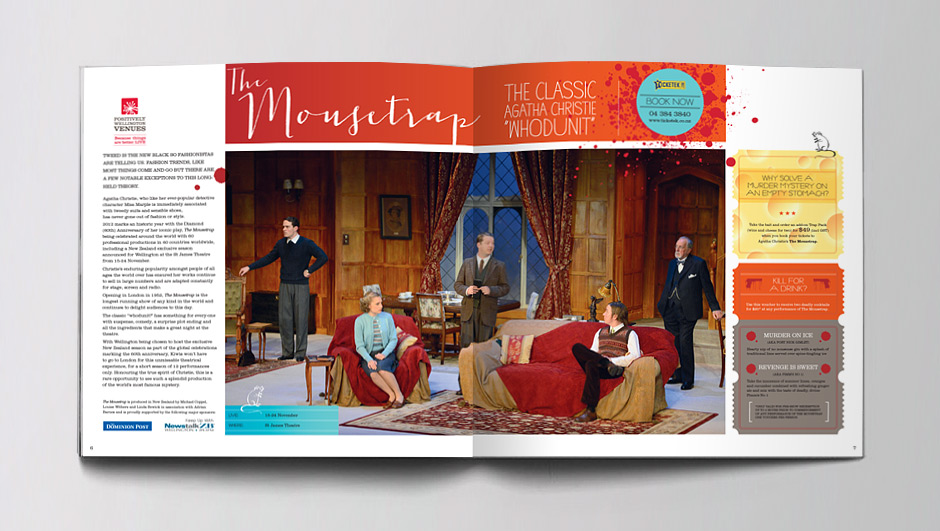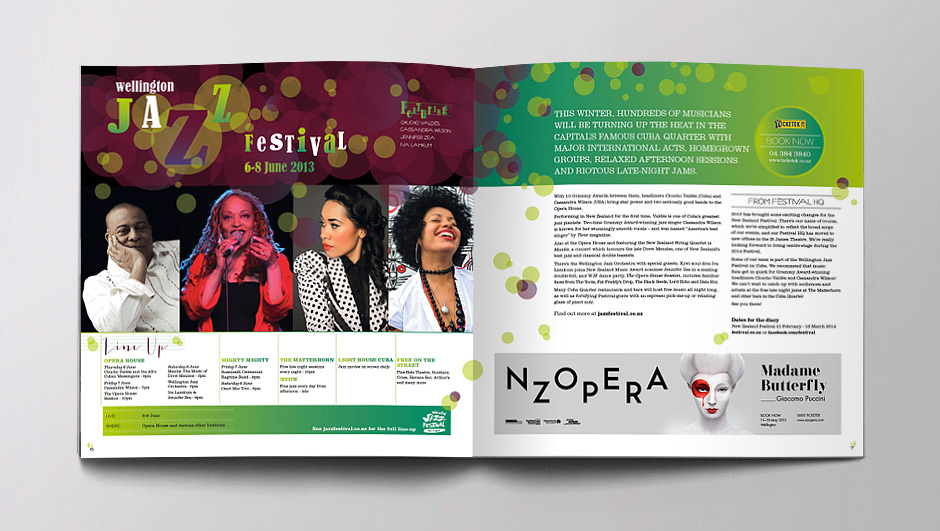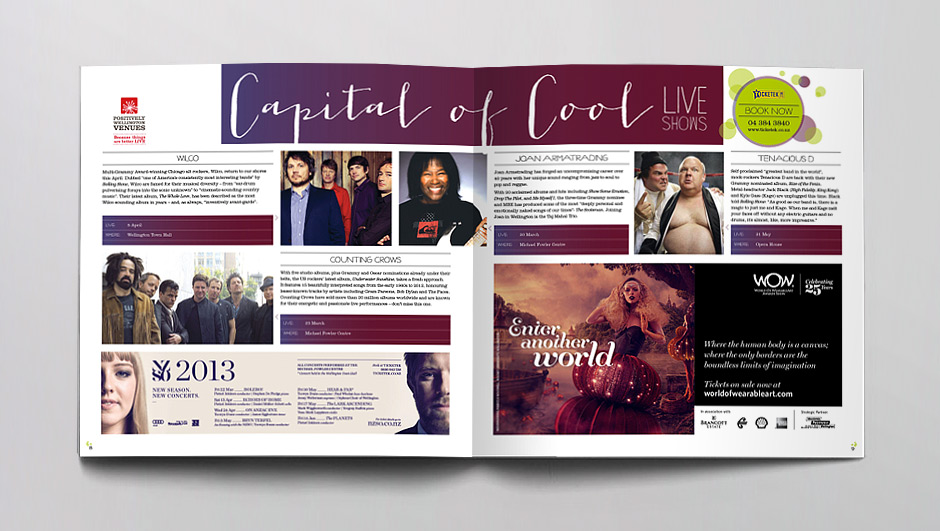 VISION:
To create a magazine style publication that connects with positively Wellington Venue's broad and diverse audience.
PATH:
Positively Wellington Venues run six diverse venues within the CBD. We were tasked with presenting the venues events in an effective and efficient way that motivates audiences to book tickets – the previous DLE brochure profiling events was expensive and unsustainable.
A new format was designed as a tri- annual broadsheet to be distributed as an insert in the Dom Post (much more effective than the previous mail-out system). This large format booklet has a dynamic magazine style cover and a well designed grid to accommodate a mix of content and advertising. The new format 'Live In Wellington' publication now has a broader reach and as a result of its effectiveness, has been increased to a quarterly publication. In addition to the magazine, we created an e-newsletter template for digital communications.
OUTCOME:
The publication has allowed Positively Wellington Venues to gain broader reach. Its delivery through the DomPost as well as through stands at venues and the cities eateries and hotels has enabled PWV to connect with a wider audience, increasing higher awareness of events that has resulted in an increase of ticket sales.
OUR PART:
Visual Identity, publication layout and on going collaboration on each issue (as well as going to as many events as we can!)