Craggy Range Limited Edition Series was launched last Tuesday with Craggy Range hosting an intimate dinner upstairs at the Roxy Cinema for 18 tastemakers from Australia and New Zealand. This group included wine …
» read more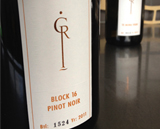 As we farewelled the lovely Jane Young last week and sent her off into the world of Academia, we welcomed Caro Cole to Tardis as our new Account Manager.
Caro has worked within the …
» read more
Hot Samoan Boy and True Pacific
Woody Allen has stated  '70% of success is showing up'… and in this case having the gutsiness to do so.
At the Pacific Forum last week in Rarotonga the …
» read more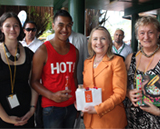 Tardis was recently tasked with the design of an exhibition for the New Zealand Police Museum in Porirua. The Our Days in Black & White exhibition focused on 'Women Officers of the Ministry of Transport …
» read more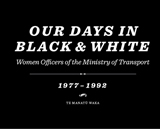 Yesterday Hospice Wairarapa officially launched its fund raiser led by local wine makers and we were lucky to be there.  Twenty two wineries in all got together to produce 4 wines from four …
» read more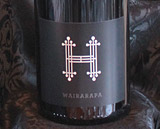 ---