Semi-Permanent 2010 Back
The Semi Permanent 2010 promise of 'delivering a wealth of creative talent' certainly delivered on its promise. A big congrats has to go out to producer, Anna Cameron and the Church, who provided an inspiring line-up of speakers from the globe and provided a super-organised event.
Being the main design event of the calendar year, the programme has ever-diversified across a range of creative disciplines. This year, we had Graphic designers, typographer/illustrators, fashion designers, environmental graphics, animation experts, artists, interactive and multimedia artists. A common theme amongst them was that of collaboration – recognising the experts alongside projects and that unique result from acknowledging a mix of creatives makes genius.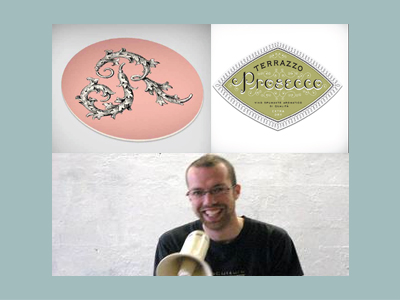 So.. to the lineup, the most memorable moments:
Who knew there were 1000 ways of drawing an A? One can learn a lot from this vibrant designer who delivers dailydropcap each day. We gained a lot of insight into her approach, particularly indulging in vintage reference (magazines/paraphenalia).
Karen & Mikhail opted for a tête-à-tête with Stacy Gregg on stage. Whilst many found the interview style a little disappointing I filled a moleskine with quotes and insight into this fashion pairing.
Particularly interesting were these quips:
If you want to create a leading brand "Put yourself in front of the harshest critics and see what they say..it's about being in that conversation". On collections: "People don't need more clothes, they need new ideas", "The Karen Walker brand has the right amount of wrong". On business: "Fashion is a creative business – its creative, and its business – you need to know about both". On inspiration: This takes a number of forms – it can start with a song, or the dandruff scene from the Breakfast club through to the Sound of Music curtain fabrics.
Duncan captured our attention by starting with one minutes silence. This sound engineer-turned
sound-artist surprised with a thought-provoking account of visual vs sound design. It appears as
humans we are a visual society and highly developed, whilst we lack in the hearing department.
I mean who knew Sony walkmans started out with two headphone jacks? Initially intended for sharing music, it seems we now follow a more private experience. Delight in the world around you for a day and remove these obstacles to life around you.
A legendary creative, Storm Thorgerson is the man benhind many of the worlds best album covers: like Pink Floyd, Led Zeppelin and Peter Gabriel. This dry-witted Englishman held the crowd in his palm… anecdotes about large-scale photographic shoots of the pre-digital age surprised and delighted me.
Not one for 'audience participation', I will keep an eye out for his 'kiwifruit-spectacled' shot of the Semi Permanent audience.
Having read 'How to be a Graphic Designer without losing your soul' from cover to cover I was
well-versed on the industry insights this graphic designer-turned writer delivers. Calling himself a
culture zealot 'one enthralled by all aspects of culture", he had words of wisdom for us all:
'Clients are your collaborators- treat them as equal'
'Clients will only listen to us if- and when- we bother to listen to them'
On presentations: most ideas fail not because they are bad ideas, but because they are badly presented
'A designers brain is capable of much more than making things pretty'
And lastly, possibly closest to the Tardis values: 'If we believe in nothing, then clients will have no reason to believe in us'